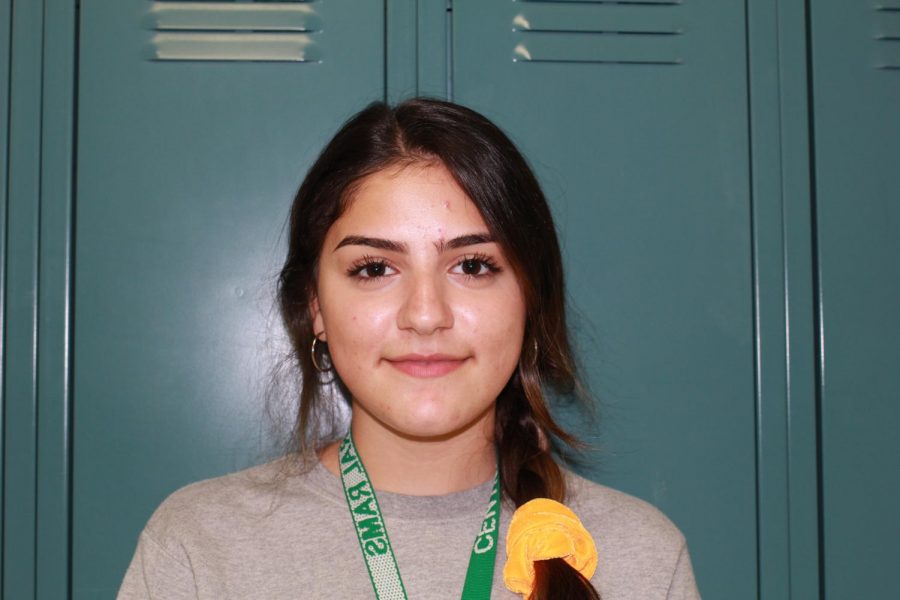 What grade are you in, and how many years have you been with Rampage? I am currently a junior and this is my second year being part of Rampage.


If you could only listen to one song for the rest of your life, what song would it be? It would probably be "Robin Hood" by Anson Hood.


What is your dream job? My dream is to get my bachelors degree in journalism and go onto law school.


What are five things you can't live without? I can't live without my family, my friends, food, movies, and google.


What are your goals for the year? One of my biggest goals for this year is to better myself as a student and start to look deeper into college.


Maia AlBarrak, Sports & Opinion Editor
Dec 17, 2020

College-bound athletes moving forward

(Story)

Nov 23, 2020

Justice Amy Coney Barrett appointed to US Supreme Court

(Story/Media)

Oct 26, 2020

Girls' golf places 4th in NLCC Conference Championship

(Story)

Oct 23, 2020

Muslims held in 're-education camps'

(Story/Media)

Sep 18, 2020

Karishma Bhalla, Coach Lawson Share Tennis Insight

(Story)

Sep 18, 2020

What To Know As the 2020 Presidential Election Rapidly Approaches

(Story)

May 21, 2020

Coaches share perspective on the canceled season

(Story)

May 04, 2020

Positives persist in 2020

(Story/Media)

Apr 09, 2020

Top ten ways to stay entertained while in quarantine

(Story)

Mar 12, 2020

Varsity sports spring into action

(Story)

Mar 11, 2020

Seniors say bye to basketball

(Story)

Feb 12, 2020

Winter Gala coming soon

(Story)

Dec 12, 2019

Dance prepares for new performance

(Story)

Nov 01, 2019

Bhalla places top 16 in state

(Story/Media)