Karishma Bhalla, Coach Lawson Share Tennis Insight
Get to know our tennis coach & top varsity player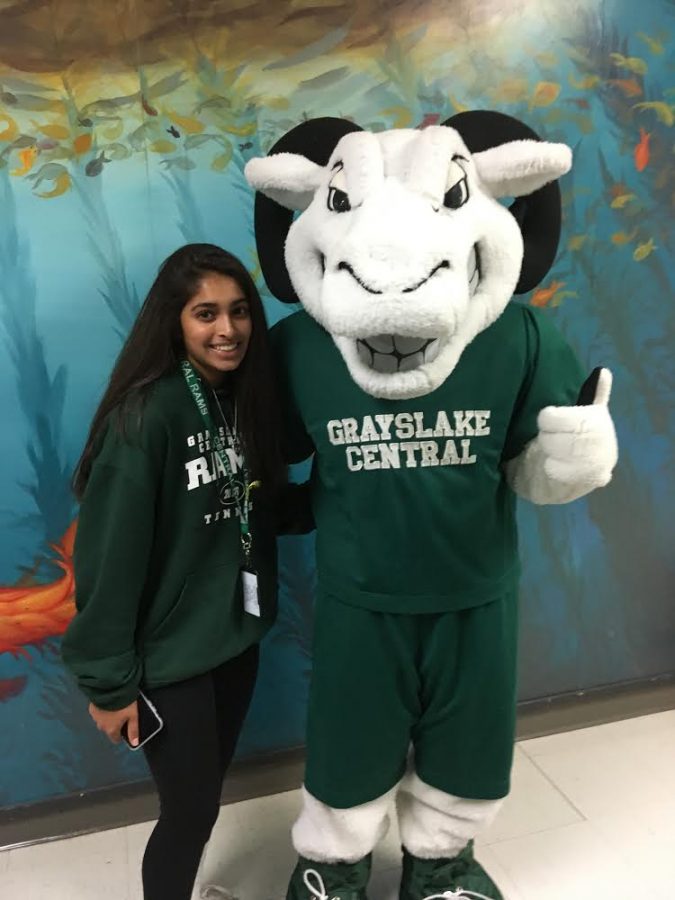 Maia AlBarrak, Sports & Opinion Editor
September 18, 2020
While Central knows her for her playing skills and the state placements she was able to achieve in her career, singles player Karishma Bhalla has more to tell you about her biggest passion and hobby: tennis. 
| | |
| --- | --- |
| 1.How long have you been involved in tennis? | "I started playing with my dad when I was three years old, but I started playing at a club when I was around six or seven." |
| 2.What made you want to play tennis? | "When I was younger, I used to play baseball, and then one day my dad decided to take me to the tennis courts, and from there, I just stuck with it." |
| 3.Who do you look up to for motivation? | "My coaches, they're really motivating and they're super encouraging. Also, my parents, they're really supportive. They motivate and push me to play better." |
| 4.What opportunities did tennis bring you? | "I've been able to make more friends, and I've become more confident as a person and more social." |
| 5.How does tennis play a part in your life? | "My schedule has always been school and tennis, so it takes up a lot of my time." |
| 6.Where does tennis fit in your future?  | "If I had the opportunity to play in college, I would definitely take that opportunity." |
| 7.What do you hope to achieve with your tennis career?  | "In the future, I would love to play for college." |
| 8.What challenges does tennis offer? | "Every opponent that you play is different. Sometimes you know them sometimes you've played them before, and sometimes it's someone totally different." |
| 9.What is your favorite part of tennis? | "In general, it's such a fun sport, and playing competitively makes it so much fun because all the hard work that you've put into practice you can see it all come out when you actually play an opponent."  |
| 10.If tennis was a person, what would you tell it? | "Thank you because I've spent my life playing, and I really love it." |
Now, how much do you know about our varsity girls and boys' tennis coach? Varsity tennis coach Chuck Lawson was able to answer a few questions about his tennis career to help you know more about him. 
| | |
| --- | --- |
| 1.How long have you been coaching? | Lawson has been coaching for "16 years at GCHS." |
| 2.What pushed you to play tennis?  | Lawson's love for "competition" and his "great friends" helped him to get a head start at tennis.  |
| 3.What motivated you to pursue coaching tennis? | Lawson looked to "introduce" his love for tennis to the next generation which motivated him to look into coaching.  |
| 4.Who is your biggest motivation in tennis? | Lawson is motivated by "watching the skill and motivation of professional tennis players." |
| 5.What accomplishments were you able to achieve? | Lawson feels accomplished as a coach, with "many conference championship teams and State qualifiers."  |
| 6.What goes through your mind when you are at the courts/playing a match? | Lawson's passion for improvement never leaves his mind even when watching his players; he "thinks of basics and how players can improve." |