Positives persist in 2020
Focusing on the positives during the outbreak of corona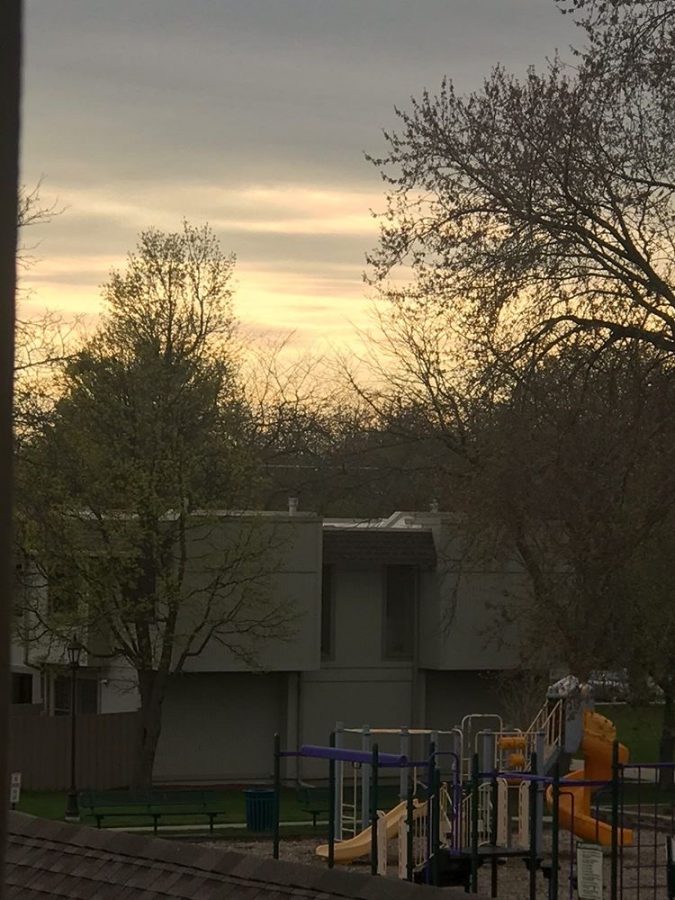 With the overwhelming spread of COVID-19 throughout the past months, it has become harder to focus on the positives in the world. Right? Many are thinking, is there anything good about 2020? And the truth is, there is a lot to be thankful for during the horrendous times. 
Here are some positives of 2020.
As coronavirus takes over mindsets and particularly the world, some countries, like Australia, are struggling with more on their plate like massive bushfires. Even though this is not a positive situation, the people of the world are helping Australia beat the battle against wildfires. Many well-known celebrities are coming together to help Australia beat the bushfires. Celebrities like professional Serbian tennis player Serbian Novak Djokovic, American singer Selena Gomez, television host Ellen Degeneres and more have come together to raise millions of dollars to help victims of the Australian bushfires. This not only helps Australia with its difficult situation, but this also sheds more light on this situation during the global pandemic. Their courageous donations are not only saving lives but giving hope for a better future, and hopefully, a better ending to 2020. 
You're bored? Isn't everyone? Some days you might think what's the point of staying home if COVID-19 is not going to be gone anytime soon? The truth is that, at this point, not only are we ensuring the safety of the people we love, but we are also helping restore our beautiful environment to how it once was, by allowing the environment to aid its air quality. According to an interview by Spectrum News, scientist Brian Magi said, "One thing we look at is carbon dioxide concentration in the atmosphere, and that is partly from carbon emissions… What we've seen is that carbon emissions have decreased, temporarily, during a crisis". So if you are not scared of getting COVID-19 and are ready to risk it all just so you can be in your friend's arms, think about how happy and mother nature will be when she sees the environment coming back to health. When this whole world pandemic is over, you can hang out with your friends with a way better air quality. That's a win for all!
Wait, this whole global pandemic can actually be over? Tests are being done to see if experimental drugs may be able to cure coronavirus victims. According to The Telegraphy, this debate arose when a 79-year-old Italian man tested positive for COVID-19 and was later successfully treated with experimental drugs. This miracle allowed a spark of hope to flourish in doctors and scientists and suffering victims. Even though COVID-19 might seem like a never-ending nightmare, but with this new information, it gives us a positive outlook and the hope of seeing our friends before we forget how to socialize. 
We are all struggling a lot during this time, but make sure to be grateful for the little things that we sometimes forget are luxuries for others. While you have a warm meal to enjoy, some are not able to afford such a basic necessity. But with the help of the most magical place in the world, Disney is donating surplus foods to food banks in their particular areas in Florida and California. This allows for people not to go hungry during this pandemic. This beautiful and courageous donation is helping families all around enjoy a nice meal with their loved ones. 
As 2020 started rocky for the majority of us, some have had quite the luck, for example, Michigan single mom and waitress Danielle Franzoni's life changed forever after a really busy new year when two generous customers tipped her $2,020. With this very charitable tip, she is able to build a future for herself and her kids, according to ABC News. Even though this might not have changed our lives, it is always good to look at the good deeds done by others, enjoy and celebrate them as if it was done to us. 
Try to look at the positive side of things. While some of us are ready for 2021, we never know what the rest of 2020 will bring, not only to the world but to us individually too.