Track and field sprints towards the finish line
Coach Murphy brings the close relationships built within the team to light.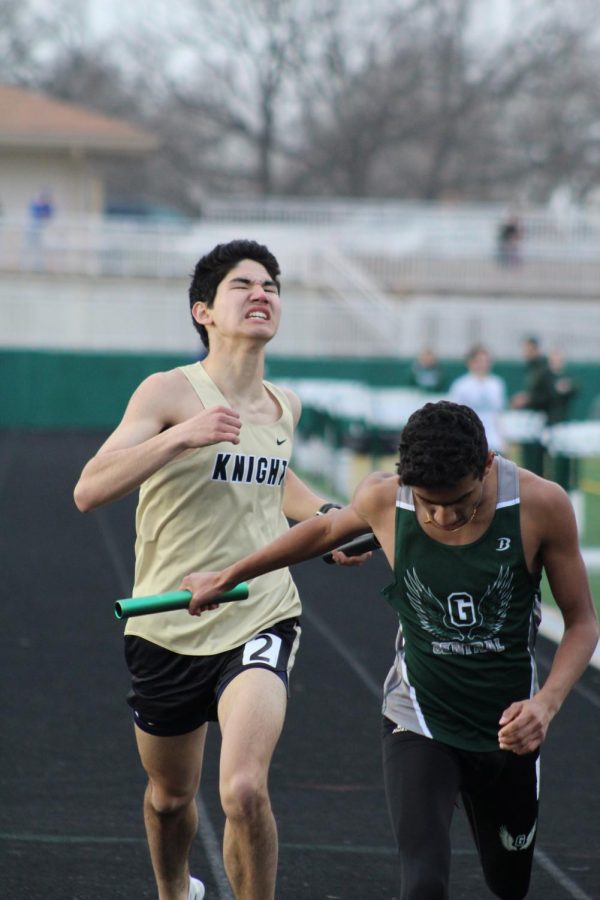 Track and field has more to show other than their successful wins and the count-less PR's that are being broken. The 2019 track and field team has positive energy and enthusiasm.
Senior track and field athlete, Alexan-dria (Lexi) Hood, goes into detail how much her experience in high school track has impacted her. "I've been in track since I was a freshman and being on the team helped me make new friends and become super close with my coaches," says senior, Hood.
Senior, Japhia Powell, agrees with the impact track and field has, "track and field had a huge impact on my social, physical, and mental life throughout high school…I have gotten the opportunity to get very close with my head coach, as well with my positions coach, Kateri Juszy."
With a team close to 80 student athletes, Coach Shawn Murphy, head varsity coach of the girls' track and field program, in-forms on the team's chemistry. "Our team has the biggest freshman class we've ever had, so we've got a lot of young talent on our team, which mixes very well with our returning talent," said Murphy. The sup-port system within the track team, as said by Murphy, is as thick as blood. "We've always tried to view our track team not so much as a team but as a family. And I always refer to that anytime a girl approaches me and talks to me about wanting to join track."
Track and field not only helps current students better themselves, but can also help transfer students become a part of the school. Like on the boys track and field team, senior Quincy Clinton, a transfer student from Warren Township High School, says that joining the team really helped him fit in more while also making new friends as well. "I would say that my senior track season is going pretty good, and track has really helped my transition," said Clinton.
As for all the fun and team bonding, the track teams also mean business to make sure their 2019 seasons end on a great note.
Coach Murphy makes it clear that he sets the bar pretty high for his girls. "I do think we have a very talented team this year. I do have some high goals for them, only because they keep pushing themselves to get better which keeps pushing my goals for them to get better," said Murphy. Murphy carries his team with a lot of pride and dedicates a lot of his time to the program.
"My passion for the sport and the positive results that I receive in return are what all keep me motivated to continue competing," said senior thrower, Japhia Powell.
"It's a great sport to allow people to really find out a lot about themselves. And it challenges an individual to know both physically and mentally," said Murphy, believing that track and field can enlighten the well-being of anyone who participates in the sport.