Gold Week persists in pandemic
Gold Week fundraises for Special Spaces.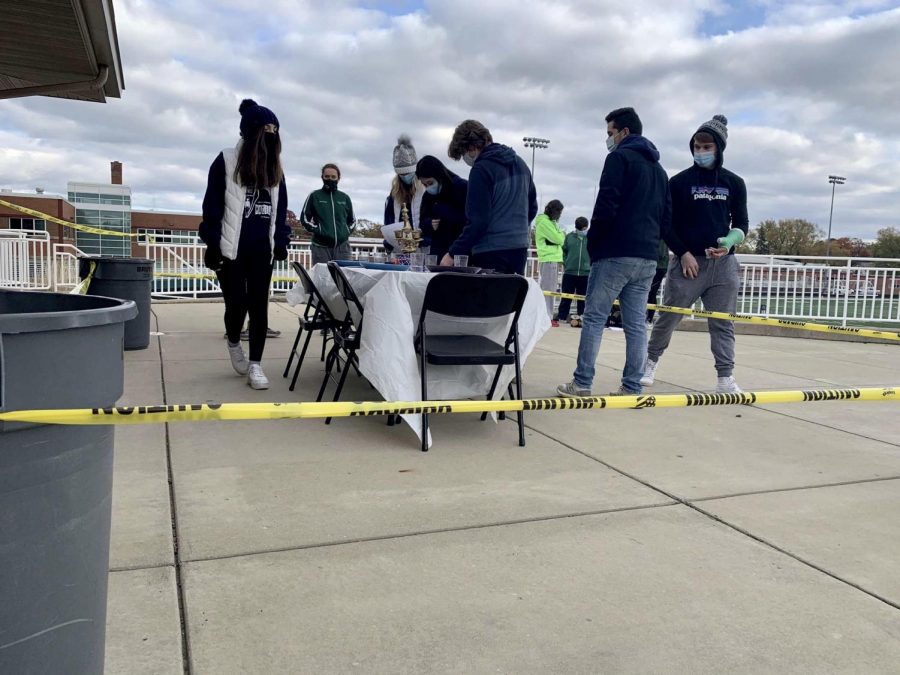 Serving others has a huge role in our GCHS community. Public Service Practicum, or PSP, has completed its fair share of service projects by hosting different events. One of these annual events is Gold Week. 
PSP teacher Dustin Chierico explains that, "the origins go back all the way to the fall of 2007. [Jason] Janzcak was the head coach of the volleyball team at the time, and he said that all these [volleyball] teams are doing spike for the cure games. So we [decided to do these] games to raise money for breast cancer awareness." Chierico stated that Pink Week was created and took place from 2007 until 2016. "At the end of the 2016 school year, Olivia Bloemke and Jordan Lenz came to me, and said they are working with 12 Oaks, and they thought that it would be cool to change Pink Week to Gold Week," said Chierico.
With that in mind, PSP transitioned into raising awareness for childhood cancer through their fundraising events. 
"First off, the hallway decorating is designed to communicate why we do Gold Week. The second thing is Ram Jam, and we usually do a game show with it. And then the third thing would be Hunt for the Cure, which is another fundraising activity," said Chierico. 
Senior PSP member Haley Chase, describes the events Gold Week brings. "Ram Jam is a lip-syncing and performance event that PSP hosts. Teams sign up for fun to compete against each other. We also put on the Hunt for the Cure event. It basically incorporates a lot of thinking strategies with some physical activity, similar to some shows that you might see on TV. Like Ram Jam, teams sign up for Hunt for the Cure, and it gets to be very competitive. This year, we have to make both events a little different to follow certain guidelines."
Ram Jam will occur on Friday, Oct. 23 as a drive-in event at the GCHS main parking lot. Participants in Ram Jam will video their performance to be displayed on a big screen, and the audience will view from their cars. Hunt for the Cure will be held on Saturday, Oct. 24, which will incorporate the Madrona Village, the Hainesville neighborhood, downtown Grayslake, and the GCHS campus. The event will be hosted outdoors and the theme is "Terror on Lake Street." Masks and COVID-19 restrictions will be implemented for both of the events.
Prior Gold Week fundraisers have benefited organizations like the American Cancer Society, Cal's Angels, 12 Oaks, or helping local people and families. Chierico decided to fundraise for something new this year.
"We are going to do Special Spaces. The whole concept behind Special Spaces is to [recognize] that children with cancer spend so much time in their room not doing the things that they would like to be doing. So Special Spaces creates dream bedroom makeovers for the kids. It allows for us to remain socially distant and still celebrate with the kid," said Chierico.
Students at GCHS take pride and invest in Gold Week not only to be more involved but instead to serve others. With a different approach to these events this year, two goals remain constant: create awareness and help those who are battling childhood cancer.