Orchesis dances into their April Showcase
Orchesis works hard to make this upcoming showcase successful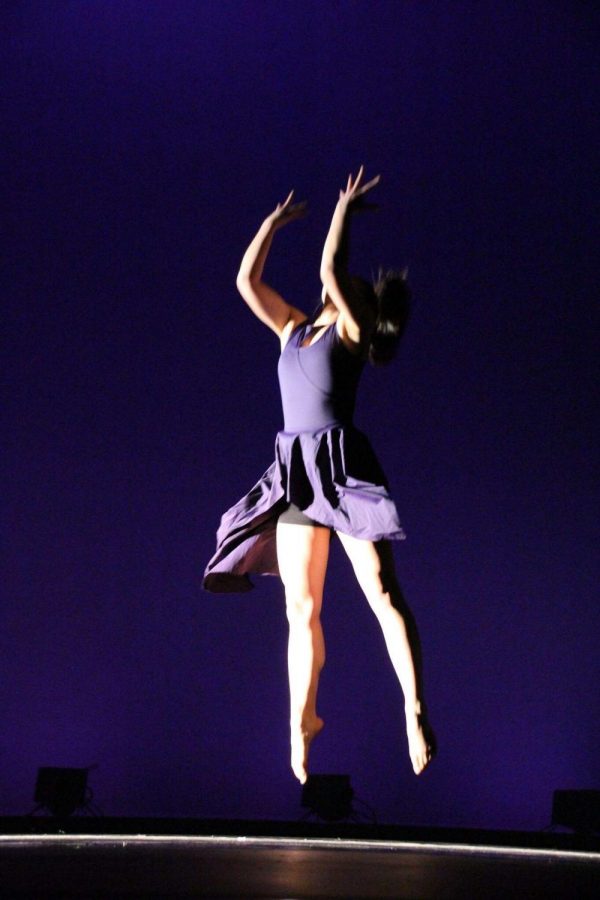 Every year Orchesis, the GCHS dance company, showcases a variety of dances that students have choreographed. Amber Jones, life fitness teacher, directs Orchesis.
Orchesis auditions started in December with rehearsals that quickly followed in January. Rehearsals run two days a week on Tuesday and Friday, with once-a-month rehearsals on a Saturday. Rehearsals on Tuesday and Fridays are usually about an hour long whereas Saturday rehearsals tend to run for about 2 ½-3 hours.
This is her third year back from her long break of not directing this program. Jones ran Orchesis from 2005 until 2010 until she had her own children to care for, meaning she didn't have any time after school to direct the dancers. 
However, Orchesis has its own challenges along with its successes. Finding places around the school for dancers to rehearse has been a struggle for Jones because there are two dance programs at GCHS trying to utilize the one dance room.
"I basically walk around the building and see what space… [has] enough space to hold 15 dancers, so theater lobby, down by the cafeteria, …outside of the health room, and … the bike lab has been used this year." said Jones.
For past years, Jones worked to encourage her dancers to take Orchesis seriously.
This year, Jones decided to make the girls and their parents sign a contract stating what is expected from them for the next couple of months leading up to the shows.
For senior Mary Kovalcheck, this season is her fourth year being a part of Orchesis. She will dance in six dances, including a full company and solo piece.
"I'm looking forward to performing on stage while being able to showcase my choreography along with dancing with multiple talented people," said Kovalcheck.
Victoria Lee, senior, also did Orchesis for the past three years and will finish her high school career with a fourth and final season. She has been dancing for about 10-11 years.
"We have so many talented and hardworking dancers in our company, and it's such a blessing to be able to do what I love with all of them," said Lee.
This year, there are a total of nineteen dance pieces with "a good variety of dances of genres this year so we have hip hop, a pointe piece, tap, lyrical, contemporary, [and] jazz pieces," said Jones.
Orchesis shows are Friday, April 12 at 7:30pm, Saturday, April 13 at 7:30pm, and Sunday, April 14 at 2pm.