Why You Should Be a Sports Official
Officiating is a necessary aspect of youth sports and a great way for you to get involved while building life skills and making some money.
If you have ever attended a sporting event or watched a professional sports broadcast, you can probably recognize the men and women who officiate contests at all levels of play. Whether they are behind the catcher in baseball, standing on the sideline, in basketball, or standing on the referee stand in volleyball, officials are everywhere in the sports we know and love.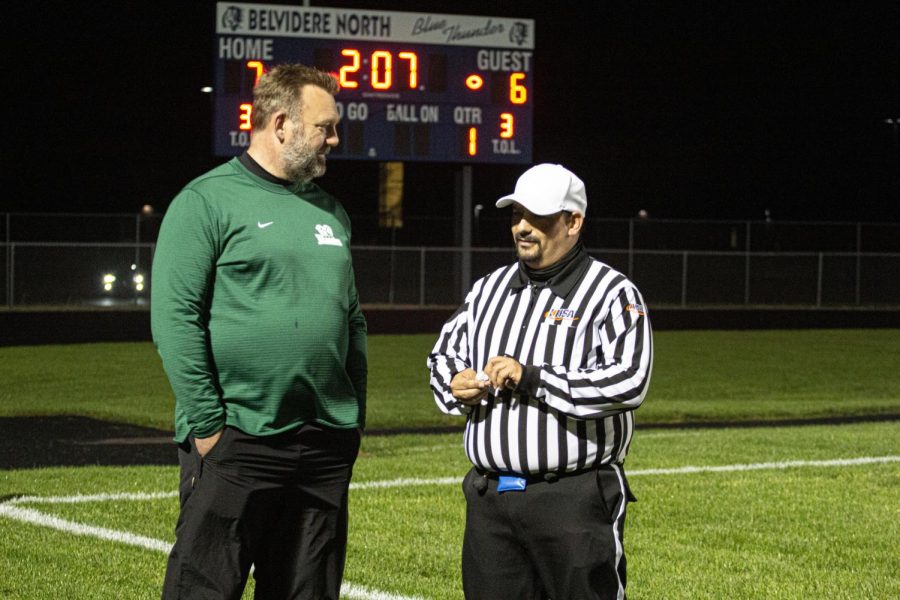 In recent years, the Illinois High School Association (IHSA) has seen a dramatic decrease in participation from sports officials. The issue is widespread, and is affecting student athletes across the United States. The National Federation of High Schools (NFHS) has reported a loss of more than 50,000 officials since 2018. As the national high school sports community scrambles to secure officials for the spring season, student-athletes may be affected. Rules dictate that if a contest does not have a certified official it must be canceled or rescheduled. We could begin to see the effects of the shortage this spring season.
GCHS security guard and seven-year IHSA official, Brendan Kick said, "In terms of the shortage of officials, there is definitely an impact in terms of looking at freshmen level baseball. I know last year with COVID, it was a whole different situation. But the year prior, they were actually canceling freshmen games and lower-level games, because they didn't have enough officials to cover the games…The lack of officials we have is really impacting our student athletes."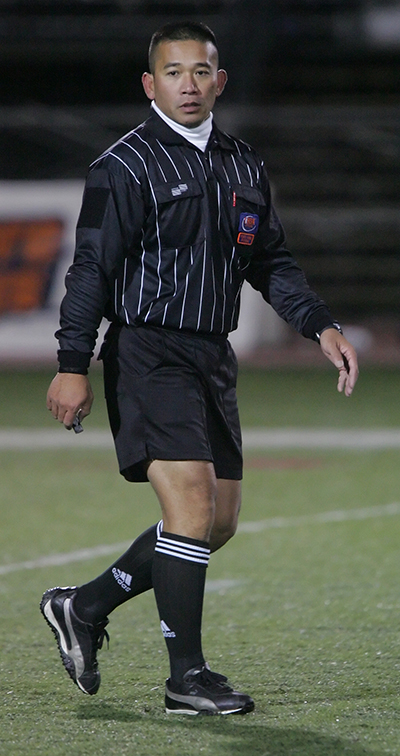 Organizations like the IHSA and hundreds of youth sports leagues are looking for eligible people to step up and help keep youth sports running. There are different requirements for each level of officiating, but most youth sports leagues will accept high school-aged officials to start officiating youth league games. There are opportunities at many different levels and in almost all sports.
Besides supporting youth sports, there are many other reasons to get involved as an official. High school students in particular can benefit from the professionalism needed as an official. Officiating requires rules knowledge, quick decision making, and effective communication. As officials spend more time honing the craft, more opportunities for higher-level play will open up. If you already have officiating experience, you may consider becoming an IHSA official if you are 17 or more years old.
No matter how much you choose to officiate, there are countless opportunities to get involved. "There's more games out there than there are officials to cover [them]. So whether it's grade school feeder, park district on a Saturday, or any level of high school, there are games going on every night," said Troy Whalen, GCHS baseball head coach and 24-year IHSA official.
Any experience in a sport could help get you started. Youth sports leagues and referee associations are always looking for officials to join. It is important to remember, however, that most officiating jobs are just that–jobs. Official associations, coaches, players, and fans are looking for responsibility and maturity out of their officials. The official plays a critical role in competitions, and upholding the integrity of the sport is an important aspect of officiating.
Kick offers his contact information to any RAMPAGE readers who are interested in officiating at the youth or high school level. You can email him at bkick@d127.org if you have any questions.