Bhalla places top 16 in state
Bhalla goes to state for the second year in a row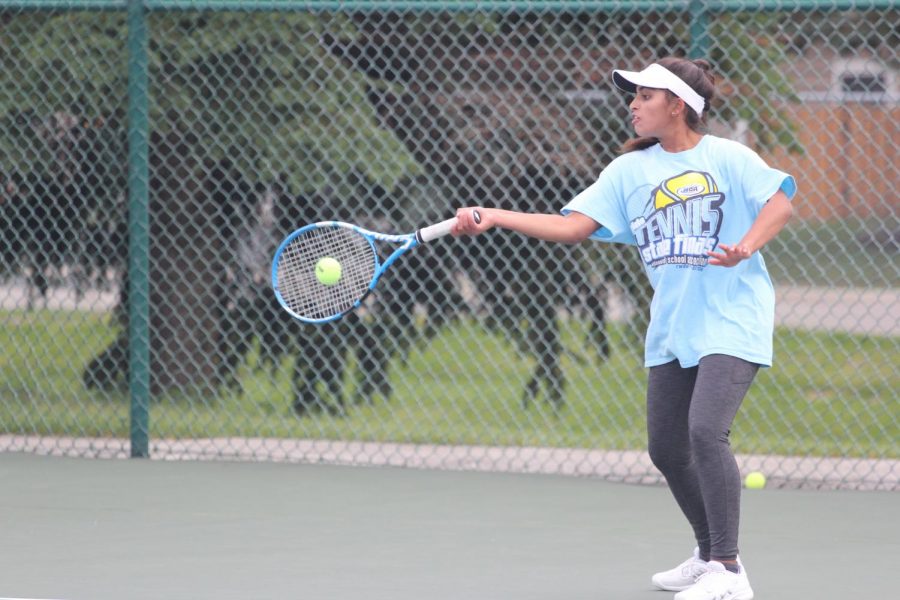 Singles player Karishma Bhalla placed in the top sixteen in the IHSA State Tennis Tournament.
The tournament began on Thursday, Oct. 24 at Palatine High School where Bhalla won her first two matches. She lost to the singles player from Providence Catholic High School in her third match, which sent her to the backdraw bracket.
In order to qualify for the state tournament for the second year in a row, on Saturday Oct. 19, Karishma Bhalla placed fourth in the sectionals tournament hosted by Antioch.
Collectively, GCHS varsity girls' tennis team placed 2nd, with their hours of training and hard effort claims Coach Chuck Lawson.
Varsity girls' tennis finished their season as conference champions in the regular season with an overall record of 8-6 and they won the NLCC conference tournament making them conference champions for the fourth year in a row.
With Lawson guiding them through practices, the girls showed strong effort and hard work through obstacles, such as the weather.
"If the weather is decent and the girls are out here we work hard," Lawson stated.
Many of the girls set personal goals to accomplish throughout the season.
Bhalla makes it clear what most players have as their goal, "state is the main goal for every player…My goal is obviously state."
"I was able to do better than I did last year, which I find to be a great improvement!" – Karishma Bhalla