Kante Throwing To Victory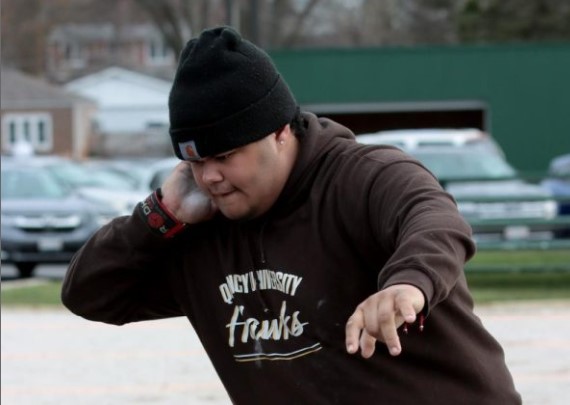 After many successful seasons, the Grayslake Central boys track team has once again seen great success. The team has fought hard this season through difficult weather conditions, and intense competition  from other schools. Additionally, the team has been working towards a goal of having multiple athletes in different events qualify for state, something the team sees as being fully possible. 
Senior Jaydin Kante explained that "My biggest goal for the season is to make it to state and continue to improve and have multiple personal records throughout the season," Kante has made it to state multiple years in the past, and is striving to keep his streak going. 
When playing multiple sports all four years of high school, it can become difficult to manage time and be academically successful, while also excelling on the field. Because of this, it's important to have a support system, and Kante explained that "My mom is my biggest supporter because she is always there for me and helps me with everything without a doubt."
Before every meet, athletes have certain rituals they do before competing. Kante explained that "One thing that I do before every meet or game is to listen to music to get me pumped up before my event. By doing this it helps me stay out of my head and get all my nerves out."
After his time at Grayslake is up, Kante plans to continue his athletic career at Quincy University, where he is planning to play football in the fall, and is going to major in sports communications, and is striving to work to have an outstanding first year on a high level team.