Cheer Up Dude! It's Christmas Movie Rankings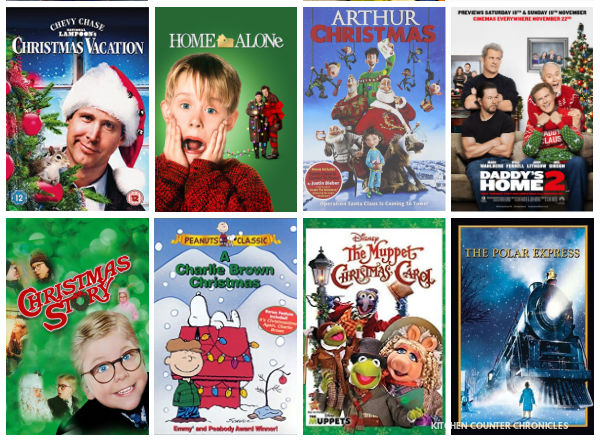 The temperature is dropping, the fireplace is crackling and winter time is in full swing! The cuddle season now begins, whether it be with a significant other, family member, or even your pet. A common way to embrace this winter season is with a warm blanket, some hot chocolate and of course an amazing Christmas movie; but, there are so many. Which ones are worth your time?  Here is what staff and students at Grayslake Central say are their top five Christmas movies… 
     Coming in at number one, "Home Alone." A classic movie from 1990 where a kid, Kevin McCallister, played by McCauley Culkin, is left behind by his parents during Christmas in defending his house in creative ways from holiday robbers, the "wet bandits." Junior Nick Polerecky agrees that "Home Alone" is the best Christmas movie there is, calling it his "favorite." It's a family friendly movie and immensely hilarious. You can never go wrong with the original "Home Alone." 
     At number two, "The Polar Express." Released Nov 10, 2004, this movie takes you on an animated magical adventure that every kid has dreamed of. Cuddling up under a blanket and watching "The Polar Express" is the closest feeling to a Christmas miracle you can get during the holidays. 
     At number three, "Elf." This movie came out in 2003. Starting to feel old yet? English teacher Christopher Palmer said that "Elf is the best Christmas movie," he has seen. The movie follows a grown man named Buddy who was raised by elves trying to navigate the real world outside of the North Pole. The comedy in this movie is knee slappingly funny.  It contains jokes for kids and even adults. Movie number four, is "How the Grinch Stole Christmas." All versions of this movie are both great cinematically and comedically. It's about a mean green furry creature, the Grinch, who hates Christmas and wants nothing more than to see everyone else hate it too, until he meets a sweet little girl, Cindy Lou Who, who could possibly change his mind. The character development in this movie is absolutely astounding. You get to experience the Grinch's emotions throughout the entire movie and how being the slightest bit nice could change a person for the better. 
     Last but certainly not least, "A Muppets Christmas: Letters to Santa." An underrated movie, yet very much a classic. It came out in 2008 and follows the story of Kermit and his friends with their experience with Santa and their letters to him, something many people can relate to through their childhood. 
     Some people, like senior Annabelle Williams have spookier tastes, like "Nightmare before Christmas" as their favorite Christmas movie. However, there is a great debate if this movie is a Christmas movie. Some people would say yes because it takes place in a "normal" Christmas world, but many would disagree. 
Although it has Christmas elements the movie is more so the competition of holidays and which one is the favorite. Others would say it is more of a Halloween movie "featuring" Christmas. 
     There is something to watch for everyone during this winter season. So it's time to snuggle up and find the Christmas movie right for you during the most wonderful time of the year!