Central Basketball Prepares for Success
Boys and Girls Varsity basketball teams are prepared to take on the season of 22-23
The transitioning of seasons is a wonderful sight to see, especially when it comes to sports. As the Friday Night Lights of football turn off, the indoor stands open up for fans to see Grayslake Central's electrifying boys and girls basketball teams. Boys head coach Brian Centella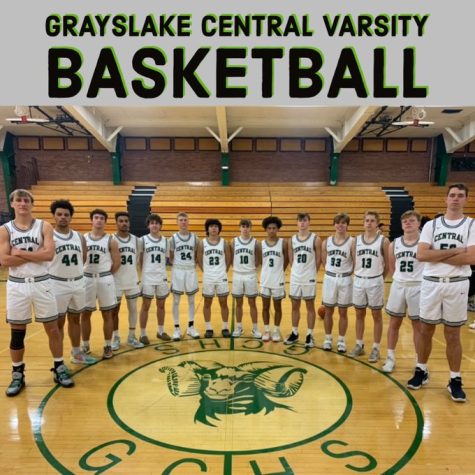 and girls head coach Steve Ikenn prepare for these battles with their bright athletes.
Centella explained that an important part of keeping his players ready is by keeping them active during the off-season. "We run a summer camp that runs pretty much all through June and that's really important part of preparing for the for the season," Centella explained. "[S]ome guys go into different sports and the fall season… Other guys are doing open gyms and weight room… On my end, [I] work with my coaches [and] make sure we have everything in all set [and] in order," Centella shared.
Both teams work with a mix of fresh underclassmen and veteran seniors. Ikenn mentioned that there are a lot of new players coming into the girls team ready to show off their talents. "We only have three returning players from last year. So there's eight new faces on the team," Ikenn mentioned. "We're a young team… So we've gotten ready for it by starting from scratch in terms of what we're trying to do. Do a lot of drills fundamentally to get us working together to try to build some team chemistry, and make sure everybody understands the fundamentals of what we're trying to do moving forward."
The girls varsity team is led by senior Katie Dinsmore, and sophomores Madison Hoffmann and Annie Wolff. The boys team is led by senior captains Dennis Estepp and Michael Monahan. Ikenn and Centella both agree that the sport relies heavily on teamwork and the relationships built around their players. They practice how they play, and are ready to take on the season with everything they have.