Powerful Screenplay "Black Panther: Wakanda Forever"
A&E Editor, Devin David, gives and in-depth review on the emotional journey of "Wakanda Forever"
On Aug. 20 2020, beloved actor Chadwick Boseman passed away from a four-year fight with colon cancer. Boseman was known for his roles portraying Jackie Robinson, James Brown, and most notably the king of Wakanda, T'Challa, also known as the Black Panther in the Marvel Cinematic Universe. Before this tragedy, Marvel Studios announced they had started production for the Black Panther sequel 'Wakanda Forever in June 2020. To my own surprise, along with many others, I couldn't believe the sequel was still set to film and be released without its main character and a whole new script for the movie. Eventually, that day came when the movie hit theaters, on Nov. 11 2022, and recorded $400 million globally within two weeks of its release.
I myself did not believe that the movie should have been created without Boseman and the presence of him as Black Panther which is why I am pleasantly surprised to say that this film was beautifully constructed. Although it was heartbreaking not to see Boseman in the Black Panther suit at the beginning of the movie, director Ryan Coogler allowed the audience to grieve in silent moments alongside the characters. The movie takes its time to make a reasonable reason for the death of T'Challa without being jarring. Shuri (T'Challa's sister), played by Letitia Wright, steps in to fill the shoes of the Black Panther but goes through tribulations of her own throughout the movie. From the very start of the film, Shuri struggles through her own conflicts by internally dealing with the unexpected death of her brother, inheritentally setting the tone for this story as serious and exploration of grief.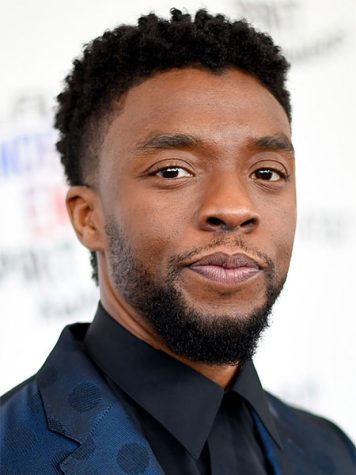 The film was able to hit all the right notes of being serious when needed and adding a little comic relief without feeling pushed. At times, the film is able to be chilling with its new villain. The introduction of antagonist, Namor, played by Tenoch Huerta is a haunting and ruthless character on levels that I would not have suspected from a Marvel film. Namor is the leader of an underwater kingdom named  Talokan, and he and his people seek to stop outsiders from trying to take their vibranium. Although his introduction was absolutely phenomenal, it disappoints me to say that his character was one noted. Namor's character development was therefore lacking. In my opinion, I could find no relatability nor see how his action made any sense. By the end of the film, he makes a decision that is so out of character that it was too noticeable to ignore.
This film is far from perfect, from dragging at certain points to being formulaic to other Marvel properties, but some scenes felt that they were just for action for the sake of it being a Marvel movie. Such as its chase scene near the beginning of the movie. It's almost like they added the chase scene just because the first Black Panther had one, however, I felt that the scene stretched on more than it should.
The movie is a bag of mixed feelings, however, I ended up thoroughly enjoying it because of Shuri's  emotional journey. The way the film depicts her sadness but is able to translate it into a satisfying conclusion by the end of the film makes it worthwhile in my opinion. The ending is not only a tribute to the character of T'Challa but a memorial to Boseman himself. It is the birth of a new hero, a new protector, a new Black Panther.