Central Secures Students' Safety
Centrals staff illustrating how the school is kept secured through physical protection and mental support.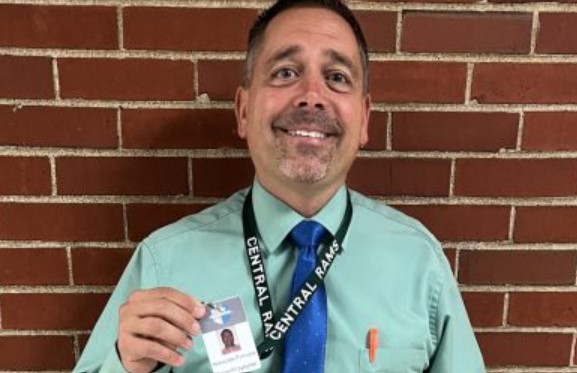 School is back in session and Grayslake Central's staff continues to guarantee the safety of our students. According to the National Center for Education Statistics (NCES), there have been a total of 93 school shootings in the U.S. However, Central's hard work and determination continue to establish countermeasures to keep us out of harm's way. The school provides more than physical security; various mental health resources are exemplified by our counselors and support groups. 
     "[Central] offer[s] student support groups through our wellness and prevention coordinator, Miss Oldenburg," said Guidance Counselor Stephanie Rossie.
     While there have been reluctant feelings toward the recently implemented student ID regulations, Vice Principal, Mr. Przybylski assures us it is for the safety of our school. He claimed that IDs make sure each and every person who enters the buildings is supposed to be there, whether that be a staff member or a student. "We've asked staff to make sure that they're wearing their IDs…, to show the kids that safety and security are of the utmost importance," Przybylski added.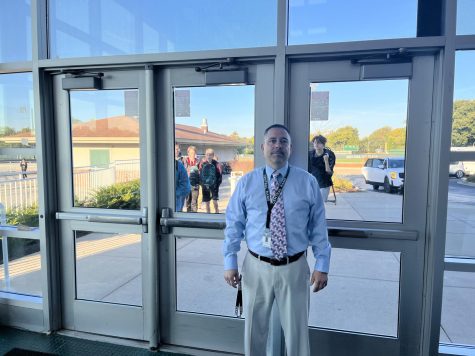 Head of Security, Jim Mazzeta assures the school's safety by monitoring all 129 cameras within the building, monitoring who's coming in and out at all times. Mazzeta urges students not to open doors for anyone even if the person is someone familiar to avoid any complications. As Head of Security, he is in charge of alerting hallway monitors of any misbehaviors. With the help of the new staff, his job has become more efficient in keeping students safe Mazzeta claimed.
     Central is able to physically secure our students with their various tactics, while also looking after our peer's mental well-being in a safe, welcoming environment. Rossie explained that counselors are the first point of contact if there are any situations where students feel they could benefit from help or a safe place in time of crisis. Even after school hours, there are multiple ways for students to find the help that they may need throughout the school year. Upperclassmen who are struggling with college applications, for example, have the opportunity to get the help they need. "We do college writing workshops. We do Wednesday night counseling. So there's a number of different options. If during the school day doesn't work for you, before [or] after school can be an option as well," Rossie explained.
     Central continues to remind its students that they are in a safe and welcoming environment, even while in constant motion. The process of maintaining a safe environment also involves our student body's participation in taking steps to look out for our peers' safety. Protecting our school and each other is not just in the hands of Central's staff, but the students as well.
     "[If] you see something, say something and just make sure that whatever information is there, you're taking it all in so you know what's going on around you," Mr. Przybylski said when emphasizing the importance of speaking out if there are any signs of a threat to Central or an individual. 
It can be as simple as talking to a trusted adult or using the text-a-tip number, 844-823-5323, printed on the back of each school-issued ID. 
"[Y]ou guys are our eyes and ears and so if you see something concerning or you see that your friends off during the day, reporting it to us so that we can check in with them and make sure that everything's okay because sometimes somebody is struggling and one of the students or their peers is the first ones to see it," Ms. Rossie concluded.
Text-a-tip Number: 844-823-5323