Dr. Georges Leaves a Legacy at Grayslake
As Dr. Barbara Georges transfers to Glenbrook South High School this July, we look back on her achievements and wish her the best at GBS.
Barbara Georges, Ed.D. spent her first nine years of teaching as a science teacher at East and West Leyden High Schools, and Maine East High School. In 2011, she was hired as the Science Department Chair at Grayslake Central, then shortly after, asked to lead the Career Technology Education (CTE) Department. She served in both roles until the fall of 2014 when she was nominated by D127 Superintendent Dr. Catherine Finger to serve as the Associate Principal for Curriculum and Instruction in an effort to reorganize the administrative team. The Spring of 2022 marks the end of her tenure at GCHS as she will move to a new position as the Principal of Glenbrook South (GBS) High School this July.
On March 14, District 225 announced on their website that Dr. Georges was approved by the District 225 Board of Education to join the GBS administrative team as principal. The announcement boasted that, "Dr. Georges brings more than 20 years of vast experience in education, including as associate principal of curriculum and instruction, Science and CTE Department chair, and science teacher. Dr. Georges is in her eighth year of leading an administrative team overseeing 132 courses for 1,335 students…" (Glenbrook South High School, 2022).
Georges' background as a student played a large role in shaping her administrative style and goals today.
"I attended Whitney Young Magnet High School in Chicago, I skipped a couple grades, and I was considered very, very gifted. So, everything seemed to be going perfectly, but then things hit in life, and I really struggled. At some times, I failed. It really set the tone for me that a student's capacity isn't just tied to their academic skills, but how they are doing socially, emotionally, mentally, and physically," Georges said.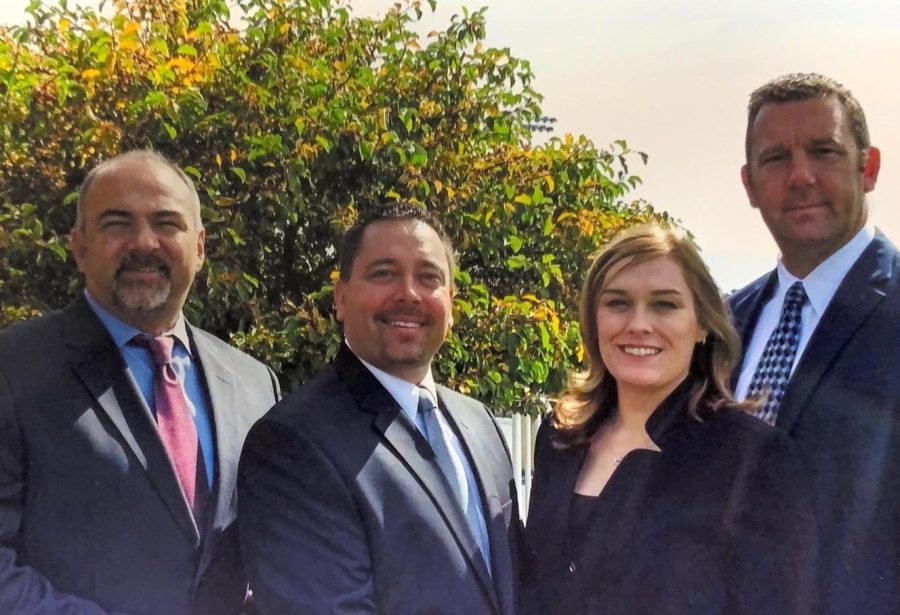 Georges took a holistic approach to her teaching and ultimately her administration. She has emphasized support for students that treat the whole student, rather than a single-minded approach that only values a student's academic output.
Georges' leadership has had many opportunities to shine through in the past 11 years at Central, but one of her first standout projects in the CTE Department was the one-to-one device initiative. 
"One of the first things I did as the…CTE department chair [was] I piloted the first one-to-one [devices] in classrooms. And believe it or not, it was with iPads," continued Georges, "How would we have ever gotten through COVID without every student having a device? So I'm really proud of that work to get the district moving in that one-to-one direction, and I think it's had great benefits for kids over the years."
Her work as department chair certainly had something to do with her nomination to Associate Principal, but Daniel Landry found Georges' qualifications and leadership to be exemplary. Georges' stood out to Landry before her nomination with her ability to work cohesively with her peers and teachers that she supervised.
"Her ability to talk with people [and] to kind of move people from a hard position on something, to have them soften so that they could hear the benefits of the changes that we're all trying to make [stood out to me]," said Landry.
Michael Przybylski, Associate Principal for Student Services, added his first impression of Georges. "[She was] a strong, educated woman that had a plan in place to move our organization [in the right direction]. In the world of Curriculum and Instruction, far more than I've ever seen in any of the other high schools that I worked in," said Przybylski.
During her time as Associate Principal, she created the Academic Intervention and Mentoring (AIM) program, which was implemented in both D127 schools after being piloted under Georges. The program is still in use today and helps students who are behind on standards or need additional help to reach their fullest potential with one-on-one mentoring and academic support.
Dr. Georges has done so much for our school community in her role as Associate Principal of Curriculum and Instruction by empowering students to reach their full potential while doing what they are passionate about. In fact, Georges' reflected that her favorite memories have come from seeing students do what they love.
Georges said, "There's just a difference in the passion, the enthusiasm and the light in a student's eyes when they're performing on stage, or they're competing in an athletic event. I just see kids in a different way in those moments. Those are my highlights."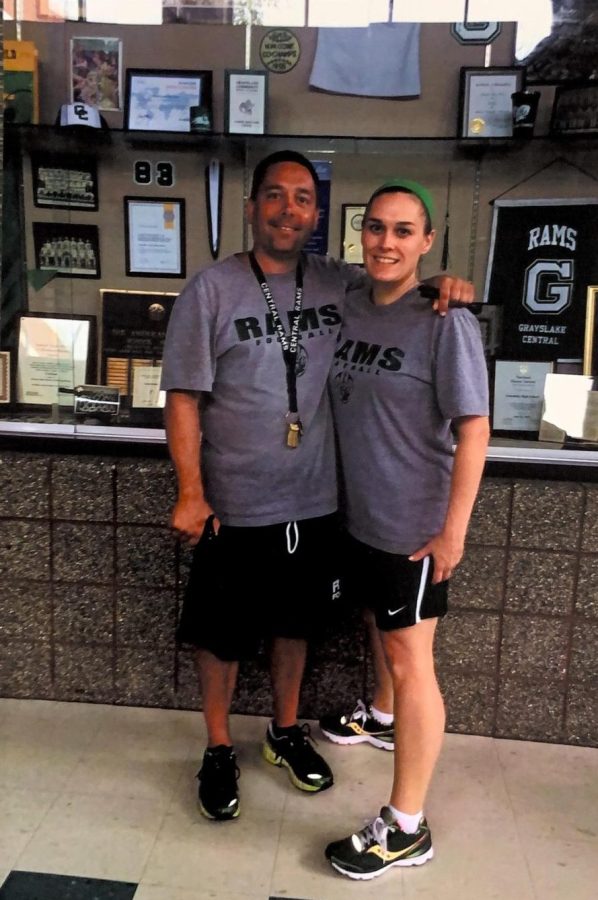 When Georges was approached in November of last year by District 225 she was hesitant to reconsider her employment, but when she learned more about the position, she  decided that she was just who District 225 needed, and it could be a good change for Grayslake Central and herself.
"I wasn't really looking. So I just kind of went in and shared my thoughts and my philosophies and my skills and my background, and it turned out for them that I was the fit. Then, simultaneously here I was seeing that we were stabilized, and it was probably a good time for a change. It just seemed like everything was meant to be," said Georges.
It will be an adjustment for the school community, and particularly for the rest of the administration team, including Landry and Przybylski, who have formed a strong relationship with each other. One thing was clear, Georges has had a profound impact on our school, our students, and with them, the future.
"It's hard. It's been sad. I have said to a lot of people that while I might not be in this building anymore, I will always be part of the Ramily. I'm not going anywhere. So, my professional connections and my personal connections I intend to maintain," said Georges.
We wish Dr. Georges the best of luck in her future at GBS, and thank her for everything she has done for our school community. Thank you, Dr. Georges.