'The Addams Family' amazes audiences
Staff reporter Devin David looks into the enormous effort that it takes to create a musical at GCHS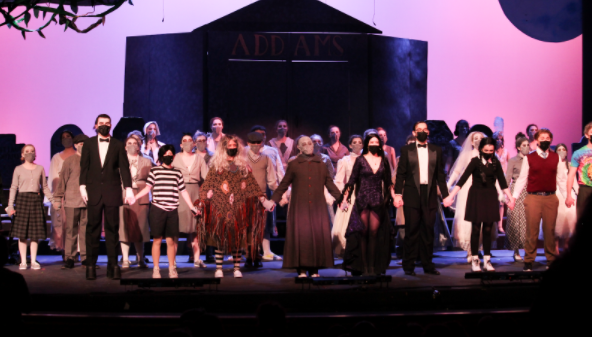 On Nov. 19, 20, and 21, Grayslake Central performed their first big musical production since 2019 with an explosive piece titled, 'The Addams Family'. Though the musical only lasted for three days, the hard work and effort put into the production took longer than one would expect. According to Encore! sponsor Maureen Ritter, the auditioning process started back in late August, allowing around three months to prepare for this show.
The journey to the success of the musical came from the hard work of the cast and crew, having to work past restrictions that COVID-19 brought upon them. Ritter had said that "it's more challenging to sing through a mask, you get slightly less breath intake so that makes it a little tougher for them."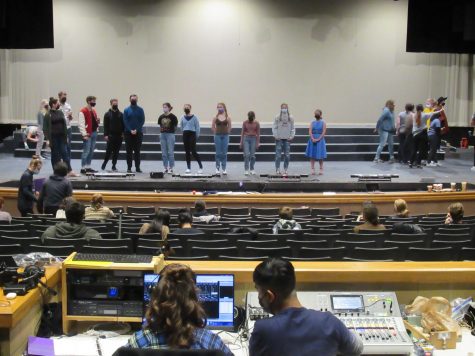 The sheer amount of dedication that was put into this project was definitely displayed on the days of the performances, with each performer giving a spectacular showing – such as Amanda Barry's portrayal as Wednesday Addams. Barry is a senior at Central who has been a part of nine musical productions. Barry stated, "My favorite experience was before each show began, standing behind the curtain and hearing the classic Addams Family music play and snapping along with my fellow company members."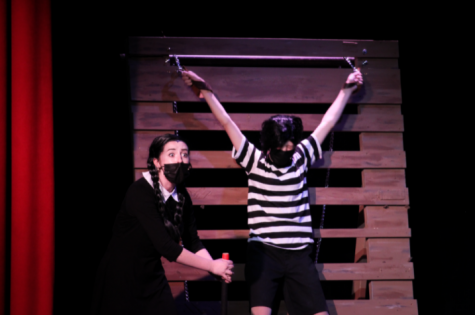 Sophie Goemans, the head carpenter over the production, has even seen her peers grow as people during this process. "My favorite experience has been watching my crew members get more confident with construction. Lots of them didn't even know how to use a drill at the beginning of the process, and by the end, they were able to put on a really elaborate show with a ton of transitions without any errors. They're all such great kids and such hard workers, and it was really nice to get to know everyone, especially during tech week," Goemans said.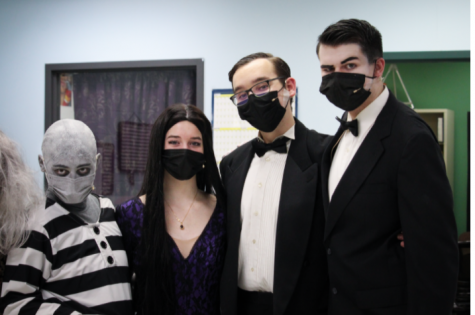 A common misconception of any art is that it is not as strenuous as athletics, which is an outrageous claim when hearing the amount of teamwork that was put into the musical. Ritter stated, "The amount of time and effort and energy and emotional connection that they put into it is one of the most amazing things I've ever seen, and to watch kids care so deeply about something and to push each other, and most of the time that pushing doesn't come from me like the cast will push themselves and the crew will push each other."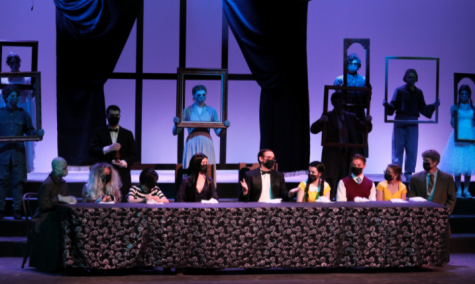 Although Grayslake Central's theatre group has had to work through many discrepancies, they have managed to put together something special with 'The Addams Family' musical. As Ritter put it, "It's hard work, teamwork, and it's a ridiculous amount of organization and practice" that goes into the arts.