Popular reads provide new worlds for an at-home spring break
Looking for a book to read and enjoy can be difficult, so here are some popular recommendations for spring break!
Spring break is rapidly approaching, but the still ever-present pandemic killed most plans for travel. Although there is homework to be done and SATs to prep for, all students want to do is relax and stave off boredom. Many people's first instinct when they're thinking of reading a book is going to Goodreads and seeing what other people are reading and enjoying. Plenty of readers, though, have fallen into the habit of avoiding books with overwhelming praise in fear of being let down and wasting your time on a book you really didn't enjoy solely because it's popular.
However, many books with hype surrounding them in 2020 hold merit and deserve a read. Additionally, checking out these books over break can easily fend off boredom.
*Disclaimer: All photos are protected under fair use since they are used for criticism purposes (section 107 of Copyright Act).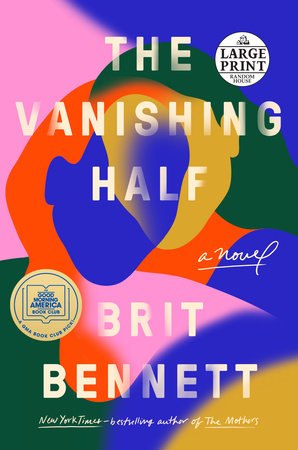 The Vanishing Half by Brit Bennett was an incredibly talked-about book for almost the entirety of 2020. The Vanishing Half follows twins Stella and Desiree Vignes as they grow up and eventually escape their suffocatingly small Louisiana town to find new lives in New Orleans. However, Stella disappears without a trace, except for a small note left for Desiree. Stella decides to live her life passing as white, although she and Desiree hail from a light-skinned Black family. The book follows Desiree and Stella's different threads of life as they deal with family, abuse, and race in the United States from the 1960s into the 1990s. It gives a very unique perspective on the role of identity in terms of race and family, along with touching on gender and sexuality during young adulthood. The only real critique for this book is that the beginning is confusing and slow, since it is full of time-jumps and switching narratives, but once the book gets into its rhythm it's impossible to put down. This book is certainly worth its praise for character development and creating a gripping story that provides many differing perspectives.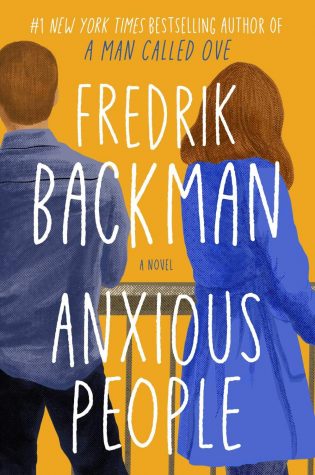 Another popular novel from 2020 is Anxious People by Fredrik Backman. The title is a good enough reason to check this book out since it reflects how everyone is feeling right now: anxious. All the time. However, the plot is an interesting anomaly where the situation of the characters as a whole is highly unusual, but their individual experiences and struggles are incredibly relatable. In a small town in Sweden, potential buyers are looking at an apartment for rent when a failed bank robber bursts in and takes everyone hostage. Anxious People is an incredibly misleading book in the best way. The novel, although juggling heavy subject matter and a ridiculously unlikely event, handles character development and perception with smart humor and wit. Backman creates characters that proverbially "jump off the page" and provide vibrant life to the story.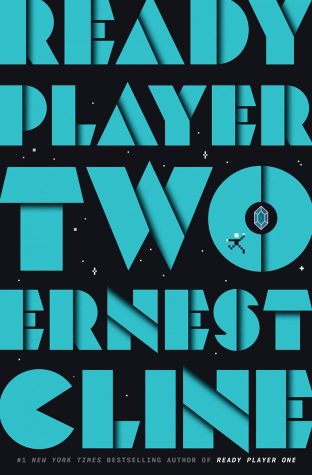 One of the most highly anticipated books of 2020 was Ready Player Two, the sequel to 2011's Ready Player One. There are several conflicting feelings on the companion to Ernest Cline's smash hit Ready Player One, but it's definitely worth the read as an escapist sci-fi adventure. This novel continues the storyline of Wade Watts, the protagonist from the first novel, a few years after the events of Ready Player One. The simulated reality of the OASIS is growing and ever-changing, now under Wade's control. When an unexpected glitch in the system launches Wade and his friends on another quest, the novel jumps back into the OASIS and its infinite possibilities. Once again, Cline's world-building only enhances the simulated reality and creates universes referencing all corners of nerdy pop-culture. The story is a bit weaker than the original, but that doesn't make it any less fun. Jumping from a John Hughes planet to Prince's Afterworld puts the reader in the backseat of another harrowing adventure one needs to brush up on their '80s pop culture for. Reading both Ready Player One and its sequel makes for a great past-time during spring break.
All of these books are great entertainment for spring break, as well as great opportunities to take advantage of local library resources either as physical copies or audiobooks. Getting into audiobooks is an easy segue into reading more, and all of the audiobooks for the aforementioned are well-done and keep the reader immersed in the story. Hopefully, this spring break is filled with trying out these popular reads and many more books in the future!