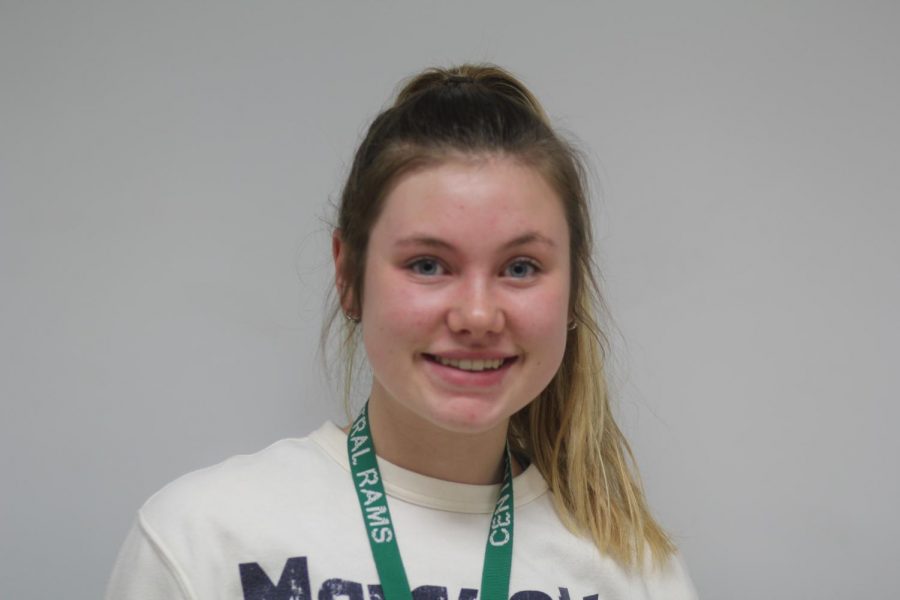 1. What grade are you in, and how many years have you been with Rampage? 
I am a junior and this is my 3rd year of being on the Rampage staff.
2. If you could only listen to one song for the rest of your life, what song would it be? 
If I could, probably "All Too Well" by Taylor Swift. That has been my favorite song since I was pretty little.
3. What is your dream job? 
I would really like to be somewhere in the writing field.
4. What are 5 things you can't live without? 
My family, friends, music, Netflix, and audiobooks.
5. What are your goals for the year? 
I hope we can make a cohesive online issue and continue to provide relevant content to the GCHS community.
Hayley Breines, A&E & News Editor
Dec 17, 2020

Reading transforms in the midst of pandemic

(Story/Media)

Nov 23, 2020

Dance improves mental health

(Story)

Oct 22, 2020

Young voters impact 2020 election

(Story)

Sep 18, 2020

First Draft Opens its doors to Grayslake

(Story)

Sep 18, 2020

Phase 4 COVID-19 policies affect schools

(Story)

May 22, 2020

Books, shows fight boredom

(Story)

May 04, 2020

Media continues to entertain in isolation

(Story)

Apr 09, 2020

Media entertains during social isolation

(Story)

Mar 11, 2020

CPGI builds storytelling for competition

(Story)

Feb 12, 2020

Illinois implements new marijuana law

(Story)

Feb 12, 2020

Senior English transforms for 2020-2021

(Story)

Dec 12, 2019

Ram Central Station chugs into student life

(Story)

Nov 01, 2019

Common Chromebook issues solved

(Story)

Oct 07, 2019

Fall sports prepare for beginning of seasons

(Story)

May 17, 2019

Advice to spice up your summer

(Story)

Apr 23, 2019

Fresh trends spring into 2019

(Story)

Mar 14, 2019

Celebrities grace the 2019 Oscars in rosy looks

(Story)

Feb 19, 2019

New traditions for 2019 Gala

(Story)

Dec 18, 2018

Cabaret Night hits the right note

(Story/Media)

Nov 25, 2018

An inside look into Les Miserables inner-workings

(Story)