Advice to spice up your summer
How to be your best summer self
DIET
At one point or another, everyone has decided to eat healthier, and ultimately failed at it. With these food tips, you'll be able to see how easy it is to improve your diet one smoothie at a time.
Simple choices that make big differences are what you drink. When given the choice of soda or water, most teens would probably choose a soda, despite the lack of health benefits. While soda increases risk of diabetes amongst many other dangers, according to Elemental, water promotes healthy weight management and loss, prevents headaches, clears skin and keeps the drinker in a good mood.
Other healthier soda alternative examples are green tea, various juices, lemonade, and smoothies! According to Green Blender, smoothies benefit drinkers with increased energy, improved digestion, a boosted immune system and an overall healthy glow.
Gimme Some Oven provided an easy, simple recipe for a strawberry banana smoothie.
An easy thing anyone can commit to to improve their diet is cutting down on fast food. By cooking your own meals, it strengthens cooking skills to prepare you for your future, it is a lot cheaper than constantly eating out, and it gives you complete control over what you eat.
A healthy and easy option for lunch is a classic club sandwich! Here is a recipe from Food Network that feeds four.
And since breakfast is the most important meal of the day, it's important to start your day off with a healthy and cleansing meal. While sugary cereals might seem more inviting, dawning your cereal with fruit is just as tasty.
Experiment with healthy food this summer. You never know, you might find a new favorite meal.
RECIPIES
Strawberry Banana Smoothie Ingredients:
– 2 cups frozen strawberries
– 1 fresh banana, peeled
– 1 cup milk (of your choice)
– 1 cup ice
– optional tablespoon of honey
Ηοw to make it:
Add all ingredients to a blender, blend until combined, serve immediately.
If the smoothie is too thick, add more milk. If it's too thin, add more ice, fruit, or both.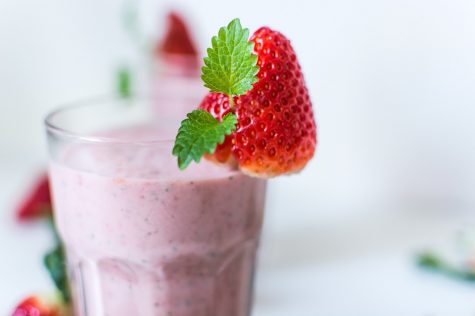 Club Sandwich Ingredients (Serves Four):
– 12 slices bread
– ¾ cup mayonnaise
– 8 romaine lettuce leaves
– 16 slices crispy cooked bacon
– 16 ounces sliced roasted turkey
– 16 frill picks, or plastic cocktail swords
How to make it:
1. Toast bread in toaster
2. Cut lettuce, form 8 stacks.
3. Have 3 bread slices. Spread 1 tablespoon of mayonnaise over 1 side of each.
4. Set a lettuce stack, 2 tomato slices, salt and pepper on top of the first bread slice. Place 2 pieces of bacon over tomatoes.
5. Top with ⅛ of the turkey, seasoned with salt and pepper.
6. Repeat with second slice, place second slice on top of the first with turkey side up. Cover with third slice, mayonnaise side down.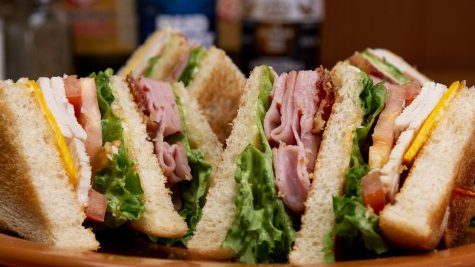 FITNESS
While almost everyone has goals of getting in shape, we tend to become couch potatoes over the summer instead of keeping up with personal fitness. Here are some easy, laid back tips to keep yourself in shape over the summer.
Core
– Running, walking, biking/stationary biking, jumping rope, burpees and swimming are great ways to stay in shape, according to Very Well Fit.
– Helps burn fat for weight loss, reduces risk for heart attack.
Core
– Beneficial because they strengthen core to prevent injury, improve respiratory function, strengthen torso stabilization (Colorado Community Media)
– Planking, crunches, sit-ups, pushups, bicycles.
Basic Tips
– Make a routine for yourself.
– Warm up (cardio) and stretch to avoid injury.
– Pick one exercise for each muscle group you want to improve on, and do 3-5 sets for each exercise.
Yoga
– Mental benefits: Yoga is proven to help people manage stress, helps develop coping skills to reach a more positive outlook on life. Meditation and breathing promotes mental clarity and calmness. Beginners are welcome at The Yoga Effect in Grayslake, and guided yoga videos on YouTube are also an option.
PLANS
Many students find that during summer, boredom is much more common than finding things to go out and do in Grayslake and beyond. Fortunately, there are many things to do during your vacation that are simple and great for bored teens.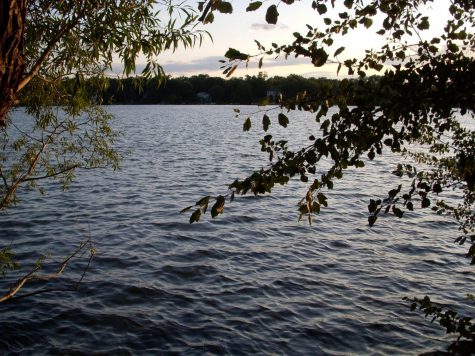 Something that many people take for granted are sunrises and sunsets. Many spots in Lake County are perfect for viewing nature's free show. Shores and boat launches along Grays Lake are ideal to view sunsets since the lake overlooks the sunset when facing west. Finding good lookout spots can be difficult, but taking a nature walk in places like the Rollins Savanna, Prairie Crossing, Independence Grove and Starved Rock can provide a beautiful view of the natural world and a possible scenic outlook of the sunset or sunrise. These places are also great spots for taking photos. A mini photoshoot with your friends or a selfie marathon is a perfect plan for squashing boredom and a new Instagram post. Finding a cool background and great lighting, nature spots are ideal for ametuer iPhone photographers.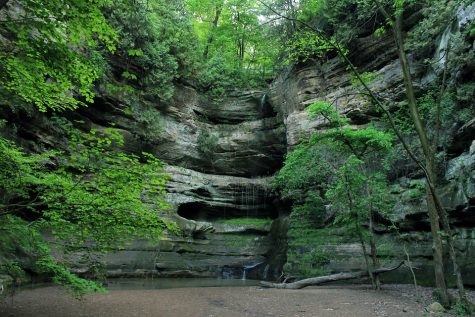 During the summer, staying in town can be a great chance to explore the place around you. If there is somewhere you have never been before, go and be a tourist in your own town. The Farmers' Market in downtown Grayslake is a great opportunity to meet local businesses that you might have never known about. If there's a shop or restaurant you have never been to, try it out. For example, utilize the coupons in RAMPAGE to discover new businesses at minimal cost. Yelp your own town and find cool new spots to explore, while supporting local businesses and having fun.
Living near to Chicago and Milwaukee poses many opportunities to see an array of concerts from different artists. Here in Grayslake, Grayslake Days is a great opportunity to support local artists and businesses. Also, the Taste of Grayslake event provides affordable food with fun and games for all ages. Whether you're going out of town or staying at home during the summer, making easy plans is a great way to fend off boredom during the time off school. More activities like volunteer work and internships also can fill up the summer calendar and provide a way to make friends and gain real-world experience.
FASHION
With the weather beginning to warm up in Chicago and summer right around the corner for students in Grayslake, style is another great way to improve your summer self. Spring runway shows can showcase the looks for that season, but also preview what is to come for the summertime. Magazines like Cosmopolitan and GQ are releasing predictions for this season's trends, providing style inspiration for people to take and spin into their own sense of fashion. The main theme of this summer is going to be exciting and bright. Tie dye and pattern mixing contribute to the light and bright style of summer 2019.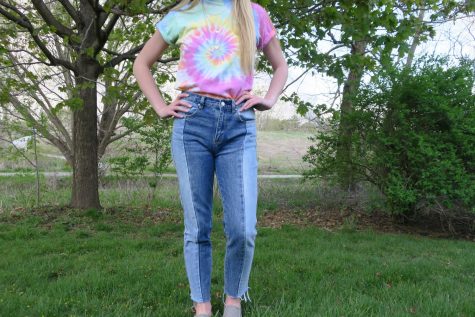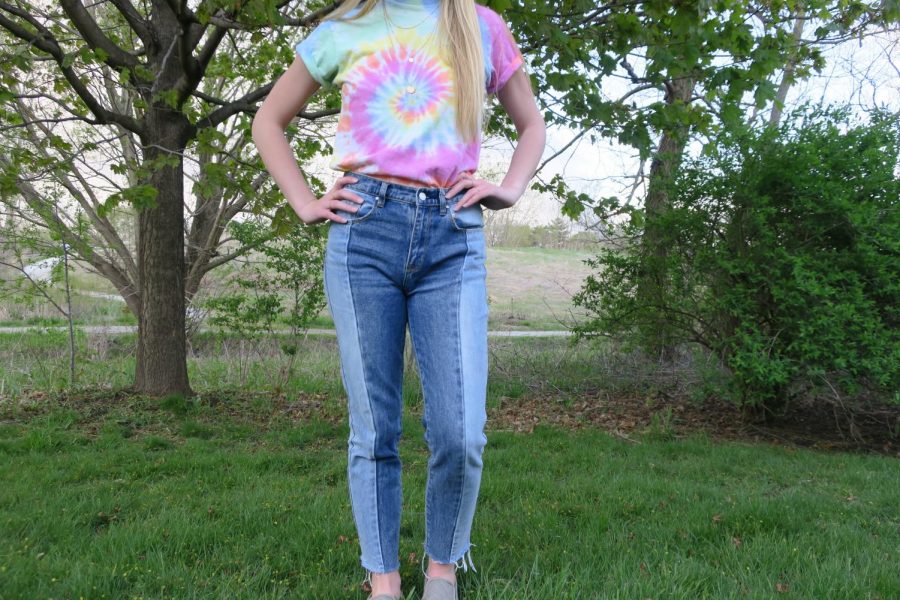 With the warmer weather and hotter sun, light and breathable fabrics are perfect for everyone. Pieces with cotton and light colors allow the heat to breeze through the fabric and keep you cool. According to Cosmopolitan magazine, shows by R13, Prada, Proenza Schouler, and Stella McCartney showcased tie dye specifically as a summertime look. When styled in interesting ways, tie dye can be a cool summer trend as well as a fun craft to do with your friends.
Another trend in both menswear and women's wear is exuberant pattern mixing. GQ magazine predicted print mixing to be a trend for menswear based on shows by Versace, Dolce & Gabbana, and Valentino, who showcased prominent pattern mixing in their menswear collections. Women's collections from Paco Rabanne also showcased a "print mashup" according to Cosmopolitan. For students, pulling fun patterns into everyday life can include something as simple as pairing a floral with stripes. A good tip for pattern mixing is to stay in the same color palette to make the patterns go together, not clash. Summer is exciting, and pattern mixing reflects the thrilling sentiments along with summer.
Whether going to the beach or having a day downtown, fashion follows us wherever we go, and making a conscious effort to amp up style can improve self-image and confidence this summer.