Fresh trends spring into 2019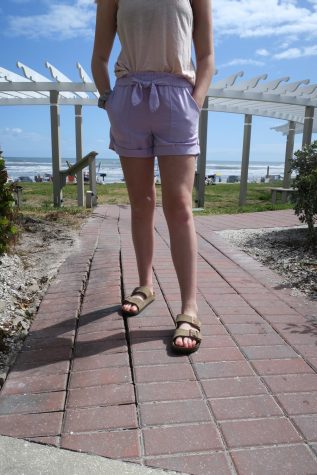 Even though spring seems like a far-fetched idea in Chicago weather, it is essential to be prepared for the  season's fashion. With Paris and New York Fashion Weeks in February and March, we now have a better idea of what's to come in terms of trends for the springtime. Although runway shows seem so far away from real life, these trends can help GCHS students grasp a better understanding of how to pull runway looks into everyday wear.
As for women's wear this season, lavender pastels are a go-to color. The color was prevalent in Victoria Beckham's and Michael Kors's shows previewing looks for the spring. A staple, pastels are a light option that reflect the blooming colors of springtime flowers and are perfect to rein in the mood. Lavender can pose as a neutral tone for both men and women and can blend with many skin tones. In sweaters, swimsuits, t-shirts, and pants, lavender can present itself in many forms and can be found in most stores. Some good stores to find affordable lavender pieces are Target, Nordstrom, PacSun, and Forever 21.
Menswear this spring presents itself in retro fashion. Pieces like vacation shirts, 90s graphic tees, and bucket hats reintroduced themselves in Todd Snyder's New York Fashion Week show and Katama's spring collection. Callbacks to streetwear have been a common theme with menswear lately, and spring looks are no exception. Loose silhouettes and breathable fabrics are predicted to be a big springtime look for menswear. Neon graphic tees are statements to oppose the pastel-leaning scale for women. Be on the lookout for vacation and retro-inspired tees this spring in stores like Forever 21, PacSun, Target, Urban Outfitters, and Tilly's.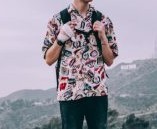 Although it might not be welcomed with open arms by some, fanny packs are coming into style for both men and women. Gucci, Balenciaga, and Marc Jacobs have all presented the fanny pack into their shows, officially stamping it as a trend for this spring. Whether traditionally slinging it across the waist or across the body, opt for a fanny pack to step out of your comfort zone. Serving functional purposes as well as a fashionable look, the fanny pack is here to stay for spring 2019.