Downtown Grayslake Present Back To Past
How can we see what downtown Grayslake use to be? What stores were there and who were the people running them?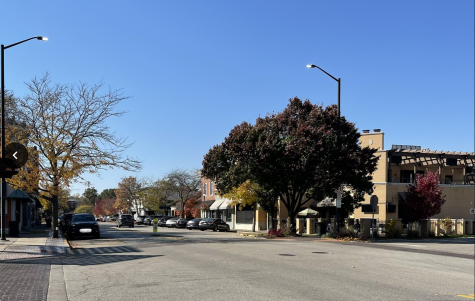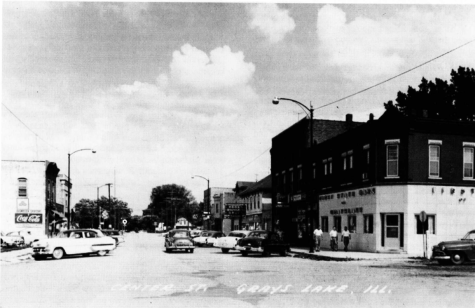 The top photo is of modern downtown Grayslake, right across the street is First Draft. The bottom photo is of downtown Grayslake around the early 1950s with the First State Bank of Grayslake to the right of the photo.
Top photo by Alexandra de la Mora
Bottom photo provided by Grayslake: A Historical Portrait
The rich history of downtown Grayslake goes all the way back to the 1600s when many different Native American tribes lived and survived on this land. Eventually, settlers came to promote Christianity to the Native Americans and took over the land. The story of Grayslake then started when Captain Daniel Wright arrived on the land in 1834 and is said to be the first Lake County settler. Since then buildings and people have funneled through this community from horse and carriage to Teslas driving up and down Center Street. In an interview with Charlotte Renehan who was 12 years old 75 years ago and has lived in Grayslake her whole life, she remembered downtown Grayslake having its own drug store and blacksmith. "There was only one grade school and it stood at the corner of Belvedere and Lake Street. There were eight grades and might have been a kindergarten class. The building is much, much different than today" She also stated the layout of downtown Grayslake is very much similar today as it was 75 years ago, however not many of the same companies still run today. "There used to be sayings, hooked on one side of the street and pestered on the other side of the street," Renehan explains and her fun fact about downtown Grayslake since there were multiple buildings owned by the Hook family.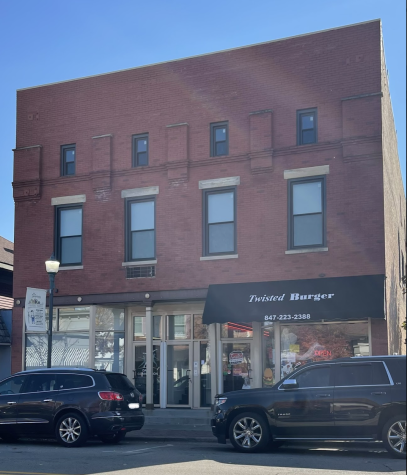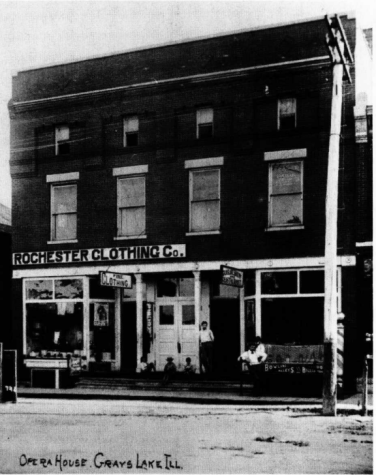 In 2022 Twisted Burger and Dance Connection are stationed here at 219-221 Center Street as a restaurant and dance studio. The bottom photo is of the same building around 1911. The building was completed in July 1902 by David "Deke" White and E.B. Doolittle who set up a partnership after it was built. White ran a barbershop while Doolittle ran a bowling alley on either side of the building. Then in 1913 Doolittle and White sold the building to Dr. P.C. Madison while multiple renters came in and out of the building throughout the years. There were bakeries, clothing stores, and a billiard parlor within this historical building. Then in May 1945, a man named Joseph Chick formed a restaurant within the building believed to be called The Chicks. Then in 1985, the Opera House was purchased, and the Dance Connection the studio has been operating there ever since as the side of Twisted Burger has had many different fronts
located at that spot.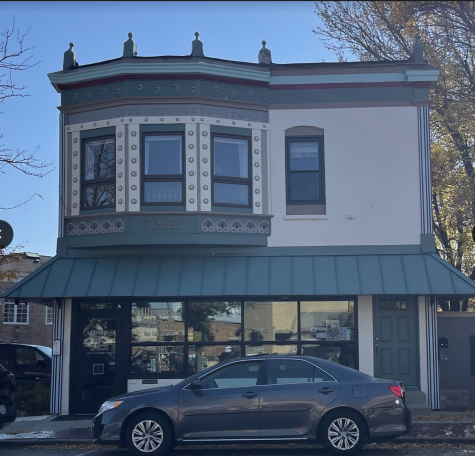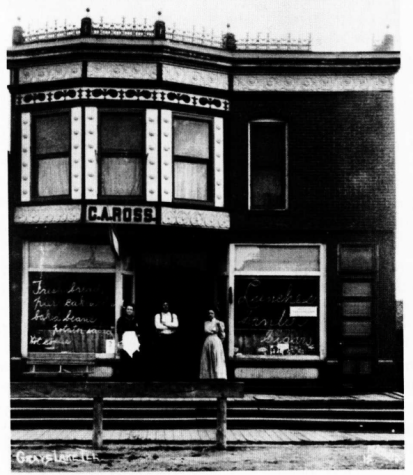 To the right is the modern-day Ross/Time building where Wegge Accounting is now housed. To the left is the same building around 1911 opened as a bakery by the name of Fred Joccheim's bakery run by Weldons. Right photo by Alexandra de la Mora Left photo provided by Grayslake: A Historical Portrait. This unique building at 265 Center Street was completed in November 1895 and built by Charles Ross Sr. While Ross already owned his Ross Hotel in Chicago, his daughter Charlotte and her husband William L. Austin established the Austin Hotel at this building. The Austin family paid a tremendous tribute to the Grayslake community in the late nineteenth century. They would host social events and entertainment for their friends and family in Chicago. By June 1896 they started up a bakery for the community members. The Austin family soon left Grayslake and sold the building to C. Yordy in 1901 who added a homemade candy shop and recalled the Hotel 'Hotel Delmonico.' Years later after trading in and out operators, around 1912 Peter Newhouse acquired the building and it was known as the Times Building published by the local paper Grayslake Times and remained there until 1928. Finally,  in October 1975, Gordon Johson sold the building to Robert Wegge as his accounting firm which is still here to this day.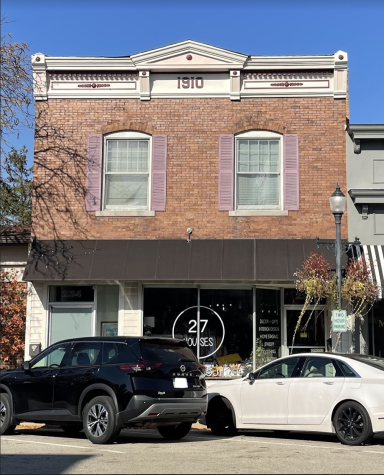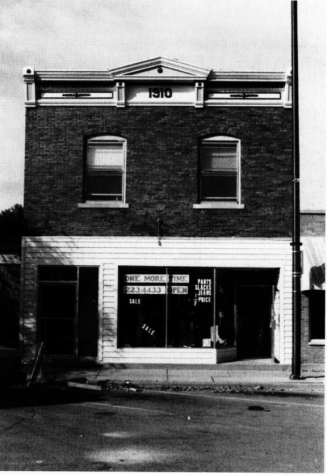 To the right is the Harry Wheelock building in 2022 and to the left is the same building around the 1990s called One More Time, a second-hand clothing store. Right photo by Alexandra de la Mora Left photo provided by Grayslake: A Historical Portrait The Harry Wheelock building, at 234-238 Center Street, now modern-day 27 Houses, has had a variety of different companies entering and exiting this building. Built in 1910, it bears the name of Harry Wheelock who operated his saloon business before selling it to William Dugdale in 1913. Harry Wheelock had owned this building until his death in 1933 when his wife Nellie took ownership until her death ten years later.  Then, in 1946 a man named Ralph Kaufman purchased the building and turned it into a grocery store going by the name of Kaufman's Food Market. Eventually, after another switch of ownership of the grocery store,  Dr. Johnson, a dentist, operated his clinic in the late 1940s before Charles Clow ran his insurance business on the second floor. Now it is proudly powered by Michelle Elise promoting 27 Houses, an interior design, home staging, and lifestyle boutique for all citizens of Grayslake.