Cars, coffee drive community
Check out some cool cars in Grayslake!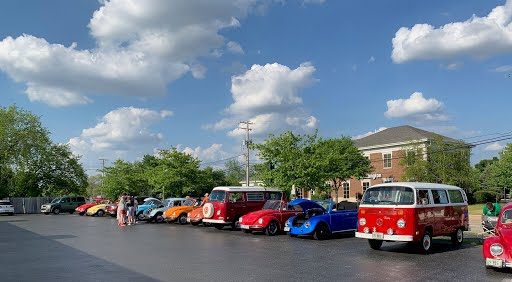 WHAT ARE CAR AND COFFEE MEETS? 
Cars and coffee meets are early morning car meets that usually take place on Sundays, all around the Northern Suburbs. These morning car meets are more laid back and chill. Most meetups in Grayslake are held at Dog N Suds. Sometime early in the morning, people bring cars, unless the ad says otherwise, and park.  It's really just a way to get all the car people together in one spot where they can collaborate ideas and talk about their builds. 
WHY SHOULD I ATTEND THEM? 
Going to a cars and coffee meet is a way to get those cool cars you see once in a while on the road all in one place. Unless it's a specific meet, there are cars in all different categories. Even if you're not really into cars, it's still interesting to see how certain people choose to express their cars. The environment itself is just very light hearted and fun.  Sometimes you'll come across some people with little mini games or mini go kart races. These morning meets are very popular in the car community; they are very family friendly and safe. The Dog N Suds meets are usually one of the busiest car meets.      
HOW CAN I ATTEND THEM?
As long as you have some sort of interest in cars, you're welcome to attend. The car meets hosts send out ads through almost all social media platforms. To start seeing these ads, follow car groups on social media. Really anyone can host a car meet as long as you have permission to host it in the spot you advertise.  Some are more strict than others, ideally the host would prefer you bring a car to the meet because it will expand the selection of cars. Cars and coffee have been a thing ever since you could modify a car, so it's pretty cool and historical to have this still be a popular thing to this day. Check out the cars and coffee meet this Sunday, May 30 in Vernon Hills in the AMC parking lot.