Teachers, students face communication struggles
How has communication changed during the coronavirus and remote learning?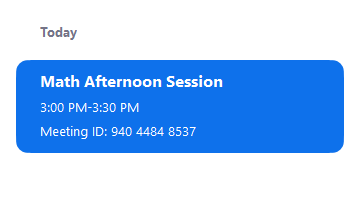 Coronavirus and remote learning have forced communities around the world to become more distant than ever; our community is no exception. Although some distance is necessary to ensure the health and safety of the population, many challenges have arisen for students and staff at our school. One of the largest areas of struggle is communicating effectively with each other.
Communication between students and teachers is one of the most fundamentally important parts of the education process. Even simple small talk or face-to-face greetings in classrooms help students and teachers to relate to each other. In the age of COVID-19, these simple interactions have been almost totally eliminated.
In the past face-to-face conversations were taken for granted. In hindsight, we understand that daily communication is an important part of the learning process. However, for many teachers, these short conversations with students can make a huge difference. Allowing a space for feedback, questions, or simply talking about the weekend is now being valued by students and teachers more than ever.
"What I love about teaching is communicating with you guys, with humor, [students] getting to know each other in class, and connecting on a level that we just don't have over the computer," said health education teacher, Jeanna Beerbower.
Teachers are also finding it more difficult for students to ask questions or reach out when they need support. In the past, a simple check-up in class or during the school day was sometimes the best opportunity for teachers to make sure that students are staying on track and are asking the right questions. "Without a one-on-one situation, kids aren't asking for things that make learning easier for them," said Beerbower.
Even something as simple as asking a question during a test, or getting help on a homework assignment has become more of a hassle for students. Unlike before remote learning, students had more time in class to work on assignments or tests. Work time in class allowed the opportunity to collaborate with other students and work with the teacher to build understanding and confidence in the assignment.
"How many kids are willing to get back on a Zoom call during a test to ask a teacher, hardly any of them," said Beerbower.
Teachers are finding that students who have fallen behind are not seeking out the proper resources to help them through their work to get them caught up. "If you reach out to teachers almost all of them will be willing to help you," Beerbower continues, "Part of it is on me, while the other part of it is on the students to step up to the plate and ask for help."
If you are a student who has fallen behind or just wants some support, communication is the key. Reaching out to teachers explaining your situation and what you need is the first step towards getting back on track. GCHS has numerous resources for students who need support. Emailing your teachers, counselor, or dean are all great places to start if you are looking for support or simply wanting to ask a question.
Students, teachers are here as resources for you. Most students and teachers are facing communication challenges during hybrid learning. Remember that your teachers are here for you and that they care about your success. If you find yourself falling behind or unsure of yourself, remember that your teachers are here for you and communication is key.