Cross Country dominates conference
Cross Country team dominates conference during COVID-19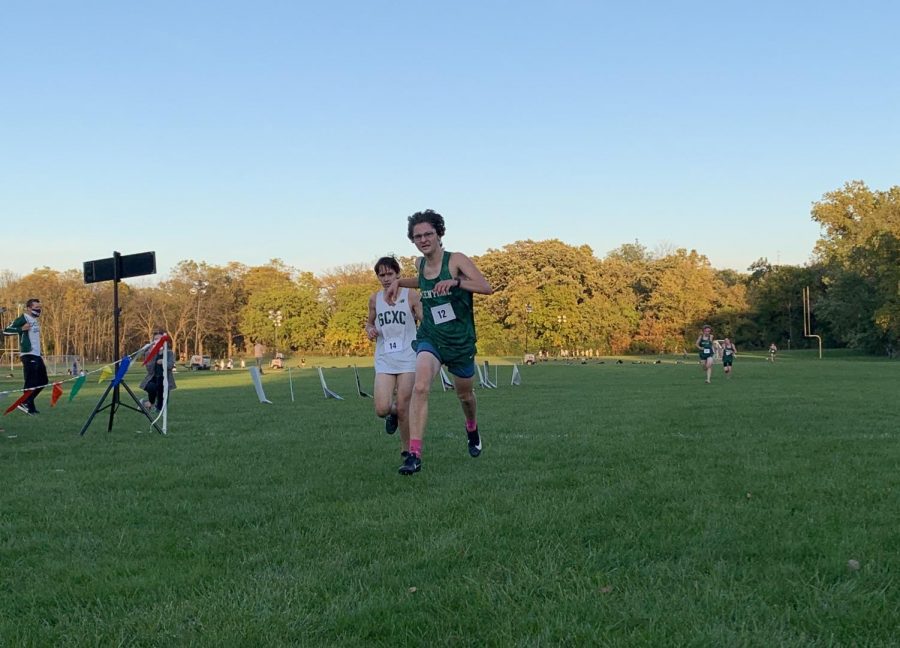 The cross country team dominated the conference on both the girls and boys teams this season despite having invite races, such as the Palatine Invitational, cancelled and practices altered due to COVID-19. Both boys and girls varsity teams placed 2nd at the NLCC meet. The JV boys and girls team took first place at the NLCC meet.
Due to COVID-19, practices were restricted to Central Park and the track at GCHS in order to be able to monitor the athletes, and athletes had to wear masks while training.
However, going into the season with the uncertainty of what was going to happen did not distract the teams from trying to reach their goals.
 Varsity cross country coach James Centella said, "At the beginning of the year, the goal was just to try to go undefeated in our conference and dual meets, and then try to finish as high as we can at regionals and conference."
With the postseason being shortened by IHSA, the team still looked to compete at every chance they got.
"We definitely wanted to be conference champs because that was one meet we're sure of having. Other than that, we want to qualify for the Shazam Invite, which is basically state but it's not, it's hosted by Milesplit," said senior runner Sushell Suresh. Milesplit is a premier network that helps organize races and meets for track and  field and cross country.
The girls team also kept themselves focused on their goals before each race.
"Before each meet, we would always say our goal times. And we would all try to get those goals, like, they were personal goals, but we still tried to push each other and help each other, achieve them for each meet," said senior runner Anissah Groark.
Although the season was not like the others, the athletes made the best of it. 
"I know a lot of kids have said it to my face, to each other, or to their parents,
, because it's like, you have something to do, you know, you get to be outside, you get to see friends and get to interact," said Centella.