March Madness excites basketball fans
March Madness is back and many teams are ready to take the title home.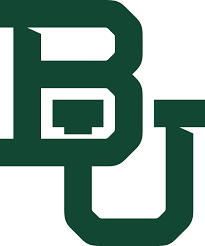 The 82nd annual mens NCAA March Madness tournament officially begins on March 17.  March Madness is an annual NCAA college basketball tournament that could be considered one of the biggest, if not the biggest college tournaments of all time.  
With the tournament starting with 68 teams and being single elimination, meaning you lose one game and you're out of the tournament, pressure is put on each team. The bracket that outlines the tournament matchups will be published on Sunday, March 15. At exactly 3 p.m. on CBS, you can watch the live bracket reveal.
 "It's 12 hours of excitement, so for any sports fan, it's just the greatest sporting event that there is. That first weekend, it's just non-stop basketball," states math teacher Matthew Bridges.
Many teams across the nation take part in this tournament, like the University of Virginia who won it all last year and Duke University, who was one of the fan favorite teams competing. "There's usually upsets. Every single day games are really close, some are blowouts, but I think that just the excitement that in any given game, there can be a 10 seed, 11 seed, or a 12 seed, or even an upset Cinderella story," says Bridges.
In order to qualify for the tournament, the selection committee takes the best 36 at large teams and then selects the remaining 32 teams based on stats and records. The teams then are seeded and placed into a bracket.
Bridges explains that one of his favorite parts of March Madness is seeing the college teams play at their best and with their best efforts because this tournament is a big opportunity. "It's nice to see that match going on–between the players and the coaches and their game plans," states Bridges.
Many groundbreaking things happen at March Madness too, like big upsets and underdog teams making it further than expected as happened in the 80th annual March Madness tournament with Loyola-Chicago making it to the final four of the tournament unexpectedly. Currently, with Baylor University just in front of Kansas University position-wise and stats wise, it will be interesting to see who pulls out ahead in the competition. "Not everyone is into it, but as a sports fan, there's nothing better than March Madness. The idea of it is amazing," states Bridges.
The final game will take place on Monday, April 6, with seven rounds of basketball leading up to that day.
Many fun and enjoyable activities also surround March Madness with people filling out brackets hoping they picked the winner of each game and being able to see their favorite team move on.