Food drive delivers warm meals
Local food drive helps students get into the spirit of thanksgiving.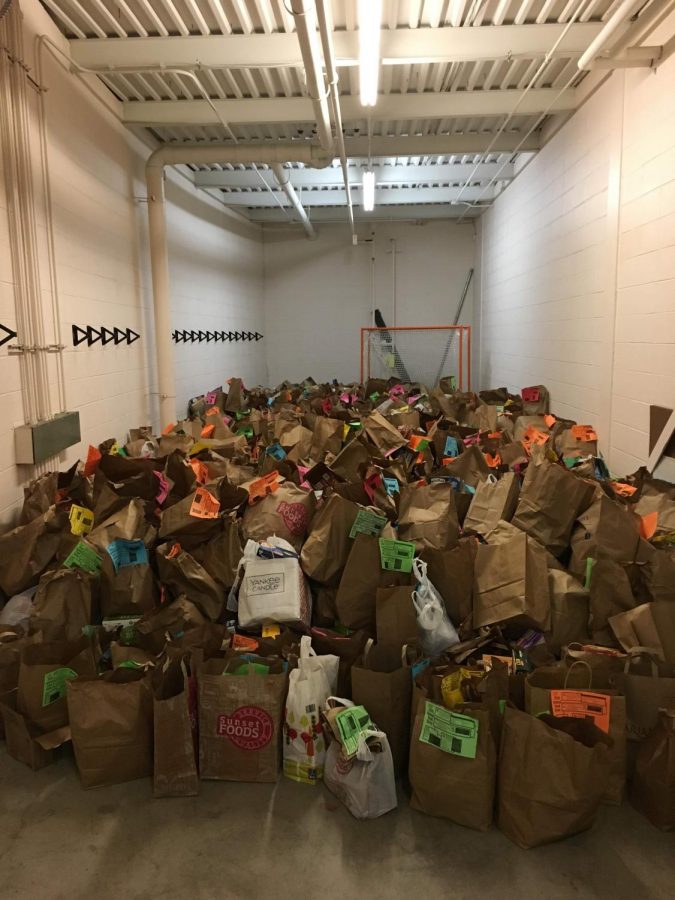 As Thanksgiving season approaches, and it's time reflect on the blessings we've received, student council helps people get in the spirit of giving back by organizing the fall food drive.
"On record, this is the twenty seventh year, but Mrs. Ciferri has been looking up some stuff and found out that it's been going on for more than twenty seven years," student council advisor, Lauren Brownstone mentioned.
The food drive began with Public Service Practicum (PSP) and has since been taken over
by student council a few years later. This year, student council has decided to set a goal to collect fifty three thousand meals, which will go to D127 and D46 elementary school students.
"People [who] get food from the food drive are people in our school and in the D46 elementary school district that receive reduced cost lunch," student council co-president, Omari Fleming mentioned.
Prior to the food drive, student council sent out seven hundred mailers to low-income students in D127 and in D46. The goal of fifty three thousand meals is composite a number of each family getting three meals a day for twenty five days.
The food drive is a local charity that directly helps those in the community. The donations of
the food drive go to the people nearby.
"I think it's really important for people to understand that these are kids in our community, because it's easy to say that 'oh I'm hungry, I want to go eat a bag of chips' but not everybody has that, and I think it's important to understand that these are people you sit next to in class," Fleming mentioned.
Reach out to Brownstone or Ciferri to get more involved!