Principal Landry shares his story
Principal Landry has been at Grayslake Central for 25 years.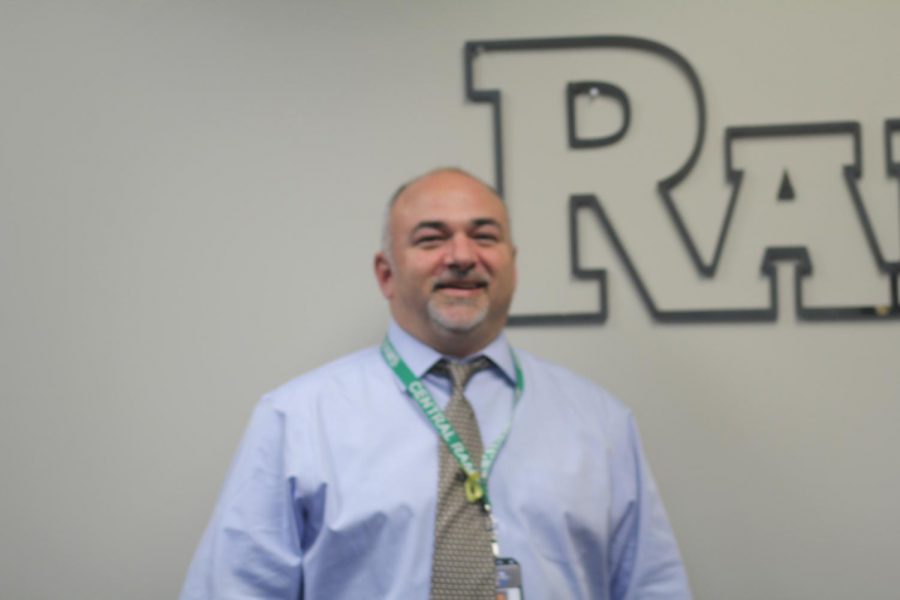 We have all seen him in the halls or in offices around Grayslake Central, making things look easy. However, Dan Landry's job as Principal at Grayslake Central High School is not as easy as it seems.
Principal Landry brings experience to the table. He has been at Grayslake Central for 25 years.
In that time, he's worked several jobs in education as a history teacher, a dean, an Assistant Principal and as Principal. While this professional experience is important, his personal background is also a key component to his success at Grayslake Central.
Landry grew up in Arlington Heights, Illinois and went to Rolling Meadows High School. During high school, he played soccer and baseball and had a job at a local K-Mart store.
"I played soccer and baseball. I did theater too. I worked on five plays… a couple of musicals and three straight shows. I did varsity letter club… Late in high school, I was in a band, not the [school] band. I was like the worst bassist ever," Landry mentioned with a laugh.
During high school, Landry was a well-rounded student.
In addition to athletics, he was also involved in fine arts. This wide range of activities may be the reason we see Landry involved in and supporting so many activities at Grayslake Central. This experience also may have taught Landry about time management and how to handle many things at once, a skill key to being a principal.
Landry also places an importance on the social aspects of life at Grayslake Central.
Landry says he was a great student in high school and enjoyed his friends on the athletic teams, but it was his downtime away from school that was key to his well-being.
"When I was in high school [my junior year], I had a brother who was a senior… and a brother that was a sophomore and a brother that was a freshman. Seeing my friends on a regular basis and the social aspect of school is untouchable and it's really important," Landry mentioned.
After high school, Landry began considering a career in education. While working on his undergraduate degree at the University of Illinois, Landry worked in the library and was a tutor for his school's athletic department.
It was at this point in time that Landry began considering a career in education.
"My job is to make sure you guys have the best teachers in front of you, you guys have the best equipment in front of you and you have the best facility to learn, to grow, and interact with each other. One of the things that all of us have in common is we, and this is totally cliche , do everything to benefit you guys. When we see our students succeed that makes us want to make every one of you guys succeed.'