Students jam out for Cal's Angels
Students participated in the 5th annual Ram Jam competition and raised money for Cal's Angels.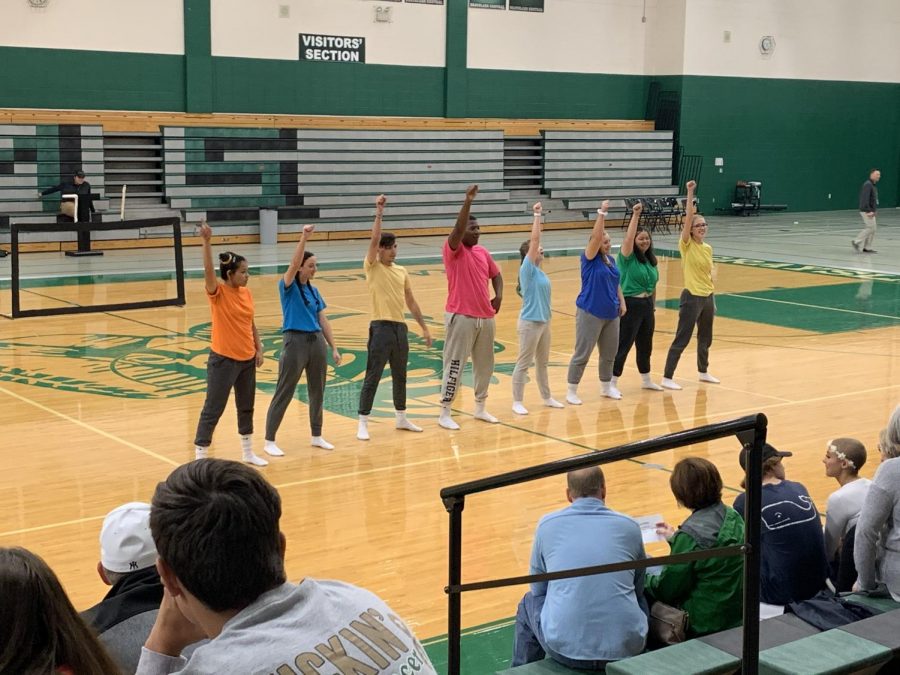 On Oct. 10, students participated in the 5th annual Ram Jam lip-sync competition, which raised approximately one-thousand five-hundred dollars for Cal's Angels, a charity which helps children during cancer treatment.
Dustin Chierico, Public Service Practicum (PSP) teacher, believes the most rewarding part of the event is hearing about people's stories and how they benefit from Cal's Angels. He also adds that
he is proud of his students for participating and getting involved with an event that helps people all around the community.
"There's been a handful of students at Grayslake Central that when they went through treatment, have been beneficiaries of what Cal's Angels does… they provide gift cards… hats, blankets, pillows… [and] they just find little ways to brighten your day," states Chierico.
Something new to Ram Jam this year is that the winners of the competition received customized t-shirts as a reward.
"Usually we never give prizes. It always goes to charity, but I feel the t-shirts are cool because its only for them," Alyssa Ruffolo, PSP event organizer states.
This year, team TBT was the winner of the competition. The group consisted of Gina Magno, Avery Nims, Taylor Pribyl, Elizabeth Boos, Lauryn Cartee, Grace Lanham, Nick Bean, and Omari Fleming, GCHS seniors. They performed a variety of popular and nostalgic childhood theme songs from shows such as, "The Backyardigans", "Little Einsteins", "Hannah Montana", and more.
"It's a very fun event to make memories with your friends and although its kinda nerve-racking, … everyone has fun and no one … regrets doing it," Ruffolo states.
Many participants and people involved with planning the event enjoy Ram Jam and encourage students to participate next year. Chierico believes the event is a great opportunity for students to get involved with charity and to create lasting memories.
"If there is any doubt in your mind about doing Ram Jam next year, I would … recommend you get a group of friends together and join… Not only is it a good time, but you're also supporting a great cause," Magno states.