Soccer provides benefits to players
High school boy's varsity soccer players discus benefits of playing an extracurricular sport.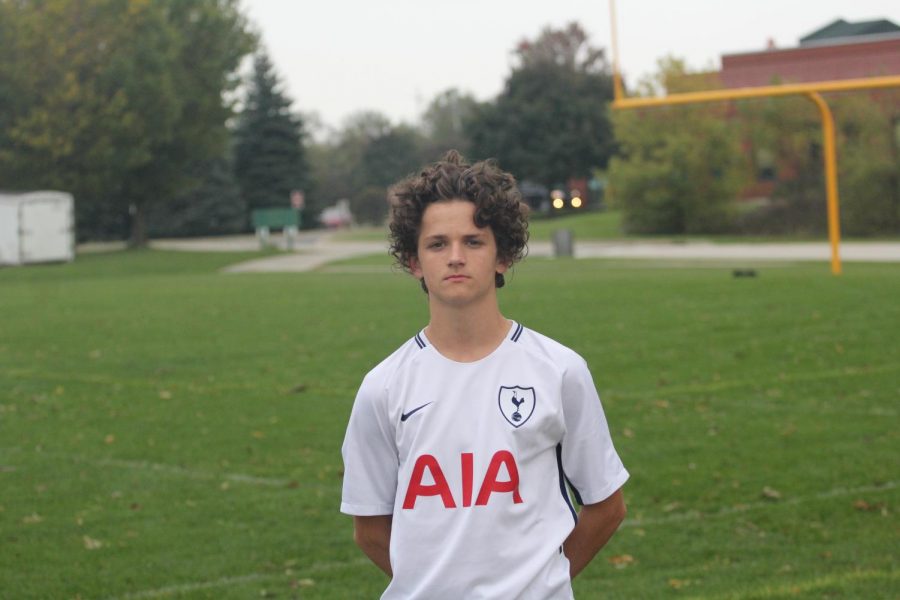 The boy's varsity soccer team finished their regular season with a record of 7-11 and a conference record of 5-2. The team lost their first match of sectionals with a score of 3-0 to Vernon Hills High School.
Varsity soccer coach Tom Hamilton explains that "we're in a unique situation where in our sport, everybody makes the playoffs. So our record is more or less irrelevant, but it has improved."
Hamilton continues to explain that it's about the "enjoyment of the game and keeping it so they can play their style without letting the need to win take away the fun of the game."
Student-athletes can take away their own experiences and lessons from the sport.
Varsity captain Thomas Ramsey who plays center midfield explains that he learns "time management [from soccer]… really, I just [have to] make sure I put school first, soccer second. So now I mean, over the four years, I've gotten better at it. It's not too hard for me now."
In the future, he wants, "to keep soccer in his life after high school as well. He is inspired by his dad, who as a child grew up playing soccer in his home country England." He hopes to be playing for a long time like his dad who still plays.
The only freshman on the varsity team Daniel Marynevych who plays forward explains that the season is "great. Everybody's been cheering pretty nice and it's a good experience to play with some of the older people." Marynevych explains that playing with older athletes is a challenge, but he is working hard to adapt to this level of play.
Ramsey and Marynevych both encourage their fellow students to take up some sort of sport or physical activity during high school because of the positive effect it can have later in life.