B1G Bound: Ethan Bond Cheering for Ohio State
State Champion Ethan Bond to cheer for the Buckeyes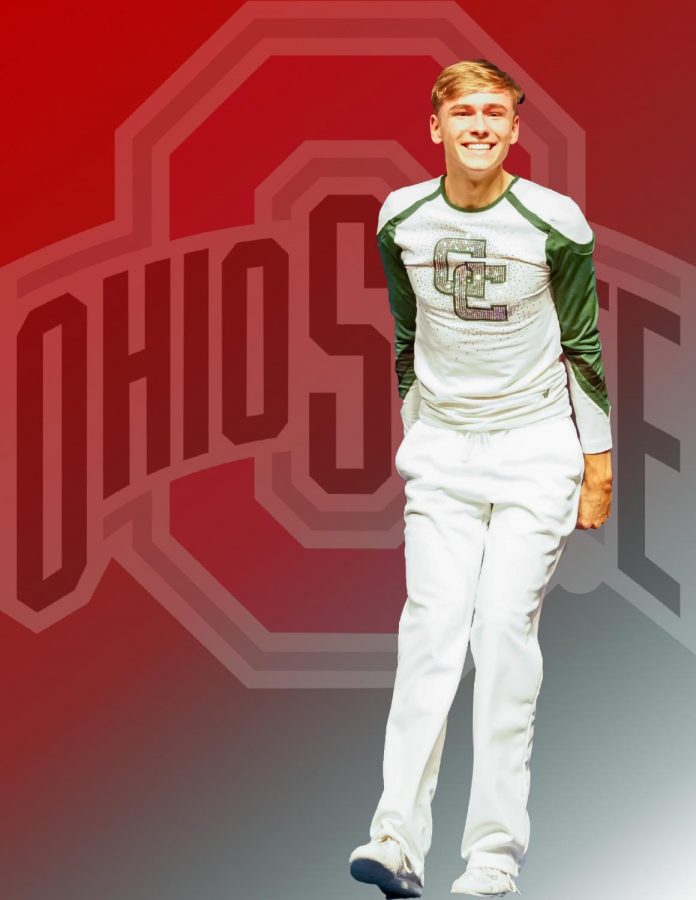 Coming into his freshman year, current senior Ethan Bond, never imagined being a varsity high school cheerleader. 
"Coming into freshman year [I] had no plans to do cheerleading." said the senior state champion,  "I just wanted to do soccer and maybe volleyball. But then I met some people on the team, and they really liked it. And they wanted me to try it out. So I went to the winter season tryouts."
Four years of cheerleading later, Ethan received an offer that few students ever  receive: a spot on the Ohio State Buckeyes cheer roster. 
"I just I really liked Ohio State." said the future Buckeye  "Their cheer…came along with it. They were also amazing. It's a really an amazing opportunity. It's special." 
Being a cheerleader at Ohio State has its perks. Not only will Ethan continue to compete on the mat with a program that finished 2nd during this years UCA Nationals, but he will also get the opportunity to cheer in college football's 3rd biggest stadium on during the football season and inside the biggest Big Ten arena for collegiate college basketball. Ethan will also have the opportunity to travel with the football and basketball teams for important games and events. 
I'm thrilled." said varsity head coach Kelsey Pierotti when talking about Ethan's opportunities at the Ohio State University. "Just to cheer at the Division One level, let alone is really exciting. But to cheer at a university like the Ohio State. He's going to get to experience the amazing game day that is Ohio State and that jam-packed stadium for football games and hopefully getting to travel the nation to cheer on the basketball team, as well as really so getting to thrive in the competitive aspect of the sport." 
"Ethan has just such a great work ethic," said assistant head coach Stacy Custodio, "he's such a talented athlete that he really raised the bar for what is expected of the success in the level of the program. I think that his all-around dedication to the sport and dedication to be the athlete that he has the potential to be is what makes him such a great cheerleader, and, honestly, a great athlete in any sport he plays." 
Ethan's contributions to the Rams program were key in bringing the Rams their first IHSA state championship both on and off the mat. One of the things that makes Ethan stand out amongst the rest is his enthusiastic attitude he gives towards his teammates
"Something that's hard to coach is the contagious vibe that an athlete gives off." Said  Kelsey Pierotti, "Ethan has been a leader in our program, and he pushes his teammates and himself to make better choices that will benefit the team in the long run."