B1G Bound: Coby Moe Pitching for Northwestern
A trip to Walt Disney World leads Coby Moe to the Wildcats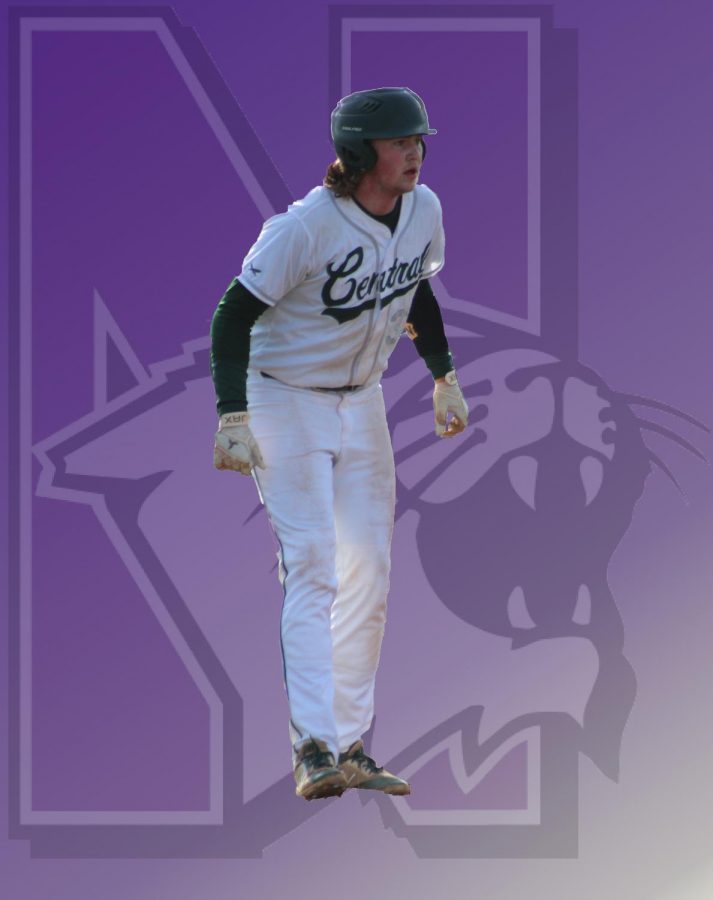 The Disney theme park motto states that their parks are the place "Where Dreams Come True." Senior Coby Moe could attest to this, as a trip to Walt Disney World gave the right handed pitcher the opportunity to continue his baseball career at the University of Northwestern. 
The future Wildcat was already trajecting towards a spot on a Division One roster prior to last year's annual Disney trip, having finished his sophomore campaign with a 1.8 ERA (Earned Run Average) and a 7-3 record on the mound. But as fate would have it, Coby pitched on the perfect day, against the perfect team. Because it just so happened that Coby Moe pitched a one-hitter with 8 strikeouts, against Montour high school, whose assistant head coach happened to be the brother-in-law of Spencer Allen, head coach of the Northwestern baseball team. 
"Ironically, the one coach that did want point me toward Northwestern was the coach I pitched against in Florida early last year." said senior right-handed pitcher Coby Moe when talking about the recruiting process, "It's kind of cool I'll get to play them again this year. So I get to talk to that coach and we're going to go down there."
The rest of the story is history. Moe went on to finish his junior season with a 6-1 record as a starter with 64 strikeouts in 49 innings, all while being scouted by the University of Northwestern. While many baseball players receive most of their offers through travel baseball leagues, Coby said that Northwestern never saw Coby outside of a Grayslake Central uniform.
"I think the the dedication that they had to come out [to Grayslake Central] really showed that they were interested just making their way out here to come see me and not just try to see the whole [team]." 
Coby chose the University of Northwestern for a number of reasons, not just for baseball. 
"I'd have to say obviously academics is a big part of my decision. I wanted to be challenged both athletically and academically, and the Big Ten is a great conference for any sport not just baseball and you know. The family atmosphere that coaches created there was a big key going into it. They wanted to make sure it's not just a fit for me it's a fit for my parents and my brother and my whole entire family."
"I'm very excited for Coby." said varsity baseball head coach Troy Whalen. "He's put in a lot of work during his high school career and even before that. It speaks to not only the baseball side but certainly to the academic side. It's not like anybody can just get into Northwestern. If that's not a great example of an outstanding student athlete you know I don't know what is."