Why your team will and won't win the NCAA Tournament
Think your team has what it takes?
With the annual NCAA tournament beginning today, here's our picks and reasons your favorite team will and will not win the big dance.
East Region
Why Duke will win it all: Zion Williams.
Why Duke is doomed: Who knew one pair of Nike's PG 2.5 sneakers could derail this Fab 5. In all seriousness though, unless you put up more than 90 points against the Blue Devils it's not gonna be your night buddy. 
Why Michigan State will win it all: Coach Tom Izzo has been with Michigan State since 1983, the third longest among other major conference coaches.
Why Michigan State is doomed: Congratulations, Michigan State. You swept your arch rival Michigan and won the Big Ten tournament. Step forward and receive your glorious reward–being in the same bracket as the Duke Blue Devils.
Why LSU will win it all: The Tigers won the top seed in the SEC tournament and have the 22nd best scoring team in the Nation.
Why LSU is doomed: The Tigers let up 73 points a game, which puts them tied for 222nd in the nation. If defense wins championships, then LSU is in deep trouble. And oh, by the way, you're going to be without your head coach for the duration of the tournament. Did I also forget to mention you're going to forfeit any wins you get in this tournament five years down the road because of recruiting violations? Have fun with the NCAA's wheel of discipline and a visit by the FBI.
Why Virginia Tech will win it all: The Hokies have struggled in the NCAA tournament, and it was difficult to give them any reason to make it past the second round (which they've never been past). As a team, Virginia Tech is the 8th best three-point shooters in the nation. Ty Outlaw and Ahmed Hill are among the nations best shooters, and the Hokies have their starting point guard Justin Robinson back.
Why Virginia Tech is doomed: Gobble all you want about beating Duke, Hokie fans, but that win came at home without Zion Williams. That won't be the case if you meet the Blue Devils in the Sweet Sixteen.
Why Mississippi State will win it all: 2017 South Carolina Gamecocks. 2016 Syracuse Orange. 2014 Uconn Huskies. 2013 Louisville Cardinals. What do all these teams have in common? The men's and women's basketball teams both made the final four that season. This year, Mississippi State's women's team enters as a heavy favorite to make it to their third straight final four. If history continues to repeat itself, the Bulldogs might just be able to find a way in.
Why Mississippi State is doomed: My main question is–what have the Bulldogs done recently? Mississippi State's last quality win came back in January. They haven't beaten a team in the dance since.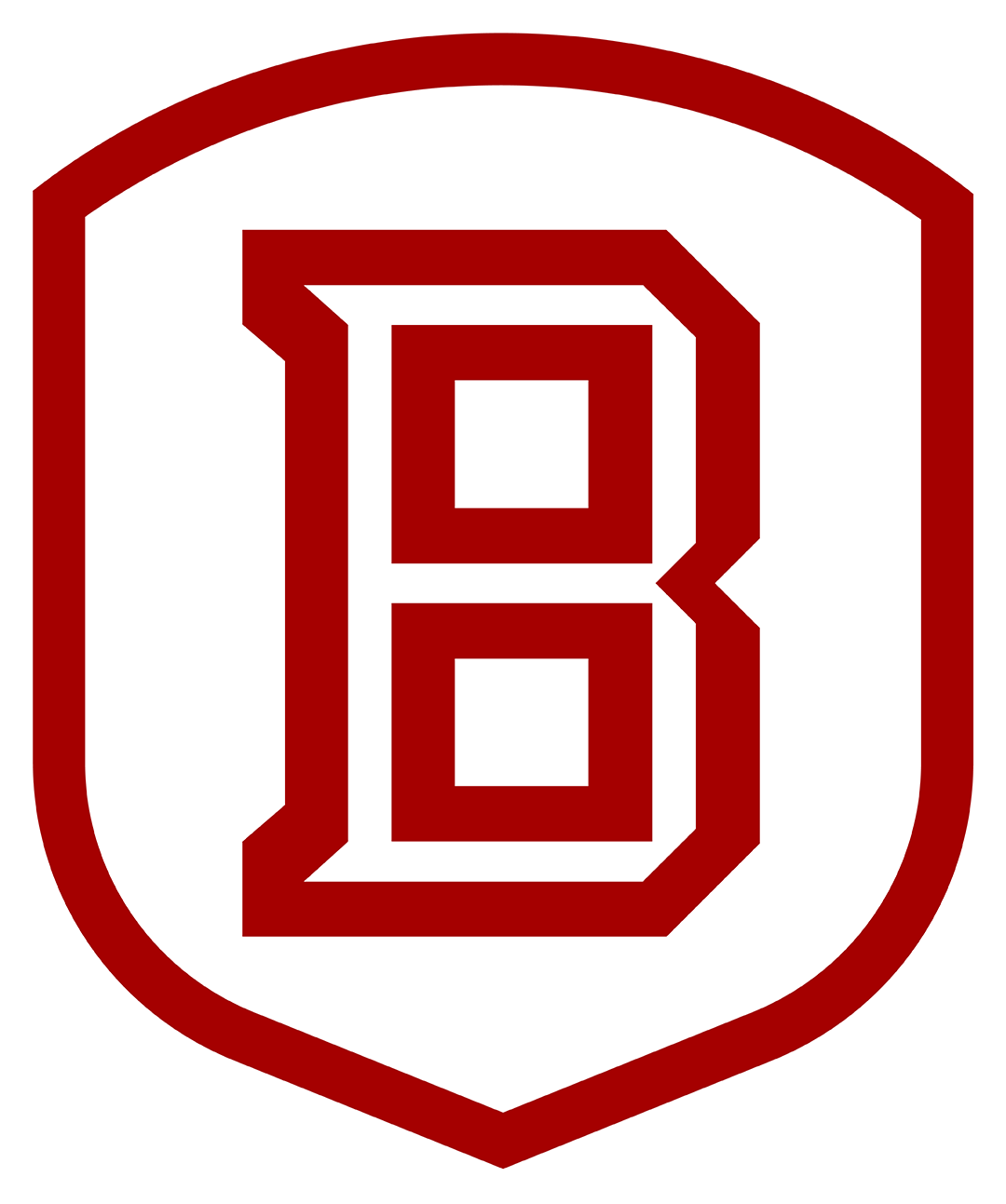 Why Bradley will win it all: Missouri Valley teams have had great success over the last few tournaments. Bradley knocked off last year's tournament darlings, Loyola Chicago, in the Missouri Valley Conference tournament championship game.
Why Bradley is doomed: Bradley's best win was against a team that didn't even make the National Invite Tournament. The only other thing worth noting was that they beat Loyola.
Sweet 16 Picks
Justin: Duke, Mississippi St, Belmont, Louisville
Mitchell: Duke, Mississippi St, LSU, Louisville
Jakob: Duke, VA tech, LSU, Louisville
Cinderella
Justin: Belmont
Mitchell: Bradley
Jakob: Bradley
East Region Champion
Justin: Duke
Mitchell: Louisville
Jakob: Duke
South Region
Why Virginia will win it all: As long as they don't have to play UMBC this year, they'll be fine.
Why Virginia is doomed: Don't think us Bracketologists are going to forgive you for choking in the first round. This team is so upset prone they are going to need Dr. Heimlich on speedial during the first week of action.
Why Tennessee will win it all: Good against bad teams, bad against good teams. They should survive through round two.
Why Tennessee is doomed: Remind me what happened last season to the Vols were a top seed? Fool me once, shame on you. Fool me twice, shame on me.
Why Purdue will win it all:  Carsen Edwards is among the nations top scorers, but he's been in a slump as of late. If he's able to get back on course, Edwards could lead Purdue past their early competition.
Why Purdue is doomed: You either live or die by the 3-point line. If Carsen Edwards has a bad night, the Boilermakers could be packing home early yet again.
Why Kansas State will win it all: Luckily for Kansas State, the winner of the region that Virginia has been in for the last few seasons, went into the tournament as an underdog to win it. Kansas State is seen by many as the biggest underdog in their fourth of the bracket.
Why Kansas State is doomed: Dean Wade has another foot injury. You may have slain the Kansas dragon, but you're not going to be spoon fed the path to the Elite Eight like you were last year.
Why Wisconsin will win it all: Ethan Happ is like the LeBron James of college basketball. Great player on a poor team, but can go as far as anyone.
Why Wisconsin is doomed: Wisconsin has struggled against any real competition this season. Not a good sign when facing the best 68 teams in the country.
Why Iowa will win it all: Iowa has a habit of knocking down big shots with mere seconds to play. It's teams like them that give March its madness.
Why Iowa is doomed: Talk about a nuclear meltdown. Iowa went from a legit contender for a top 4 seed prior to Valentine's Day to barely making the field of 68.
Sweet 16 Picks
Justin: Virginia, Kansas State, Villanova, Tennessee
Mitchell: Virginia, Kansas State, Villanova, Cincinnati
Jakob: Virginia,Kansas st, Villanova, Tennessee
Cinderella
Justin: Oregan
Mitchell: Oregon
Jakob: Oregon
South Region Champion
Justin: Villanova
Mitchell: Cincinnati
Jakob: Virginia
Midwest Region
Why North Carolina will win it all: 24 of the last 28 champions have had 2 or more NBA 1st round picks. North Carolina has 2 potential first rounders.
Why North Carolina is doomed: Besides their win against Gonzaga, the Heels haven't done well against top teams outside their conference, at least they exposed the weakness in the Duke death star.
Why Kentucky will win it all: If any school is king of great one and dones, its Kentucky.
Why Kentucky is doomed: This team lost 118-84 against Duke and then proceeded to get beaten by two teams on the bubble. This team has upset written all over it. They also got placed in the same bracket as all the other college basketball juggernauts.
Why Houston will win it all: Houston has experienced its best season since Phi Slama Jama in '83.
Why Houston is doomed: Houston got exposed in the American Championship game by Cincinnati. Houston like Virginia will also need Dr. Heimlich on speedial during the first week of action due to their recent choking bug.
Why Kansas will win it all: Only six players have more double-doubles than Dedric Lawson (20), and only two are playing in this year's tournament, Wisconsin's Ethan Happ (21) and Minnesota's Jordan Murphy (22). Luckily for Kansas, they won't have to face either of these teams until the very end.
Why Kansas is doomed: The entire Big XII is dancing in the streets because of your regular season demise. No fifteen straight conference championships for you.
Why Auburn will win it all: The team that gets hot at the end of the season, does hot in the tournament. Auburn is on fire after coming off an emotional SEC tournament title, their first since 1985, against a 2 seeded Tennessee team.
Why Auburn is doomed: The committee was not kind to the Tigers. They are going to play a New Mexico State squad with 30 wins on the year.
Sweet 16 Picks
Justin:  North Carolina, Kansas, Iowa State, Kentucky
Mitchell: North Carolina, Auburn, Houston, Kentucky
Jakob: North Carolina, Auburn, Ohio St, Kentucky
Cinderella
Justin: New Mexico State
Mitchell: Auburn
Jakob: Ohio St
Midwest Region Champion
Justin: Kentucky
Mitchell: Houston
Jakob: Kentucky
West Region
Why Gonzaga will win it all: The Zags have been one of the most experienced teams in the last decade. They are coming into the season with the hottest offense in the Nation. And if history repeats itself, Gonzaga could be crowned champions. The last time three teams from the same conference all won one seeds, the other lone one seed won the tournament. (North Carolina, 2009)
Why Gonzaga is doomed: They may have beaten Duke back in November, but the Bulldogs haven't done much since. The Bulldogs best win since November 21st: Saint Mary's. Since then they have dropped two games to North Carolina and Tennessee respectively.  
Why Michigan will win it all: Each of the last 14 champions (excluding the 2006 Florida Gators) had won the tournament at least once before.
Why Michigan is doomed: Just like Superman, this squad seems to falter to their own version of  kryptonite. It also comes in the color of green. Michigan seems to be developing a pattern of losing every third game, which means they are on high upset alert in the sweet sixteen
Why Texas Tech will win it all: Texas Tech owns the 4th best defense in the country.
Why Texas Tech is doomed: The Red Raiders won't be at home and that is a huge problem. Texas Tech only boasts a 5-4 record on the road against top 50 opponents.
Why Florida State will win it all: Florida State harbors the ACC's top defense within the arc. They should have no trouble guarding the paint from their early round opponents.
Why Florida State is doomed: The Seminoles have a 19.2% turnover ratio. That is not going to fly in this dance.
Why Marquette will win it all: The Hauser brothers of Marquette may be the deadliest family duo to play on the same team since the Curry brothers played together in Golden State. Like the Curry's, the Hauser's are lethal three point shooters.
Why Marquette is doomed: This team has been in free fall since February. I don't see them correcting their path now. Enjoy the annual 5-12 upset at the hands of Murray State
Why Buffalo will win it all: After their hot run through last years tournament, Buffalo coach, Nate Oats, is ready to pick up where he left off. Oats is one of the brightest coaches in all of basketball.
Why Buffalo is doomed: A mid major this high up? That just spells trouble for the Bulls. Then again, they are a better team than their NBA counterparts.
Sweet 16 Picks
Justin: Syracuse, Florida State, Buffalo, Michigan
Mitchell: Gonzaga, Murray State, Arizona State,Nevada
Jakob: Syracuse, Marquette, Buffalo, Michigan
Cinderella
Justin: Buffalo
Mitchell: Murray State, Arizona State, Nevada
Jakob: Buffalo
West Region Champion
Justin: Michigan
Mitchell: Murray State
Jakob: Syracuse
National Champion Picks
Justin: Kentucky
Mitchell: Houston
Jakob: Virginia