Boys track jumps from indoor to outdoor
Boys track and field continues to work going into outdoor season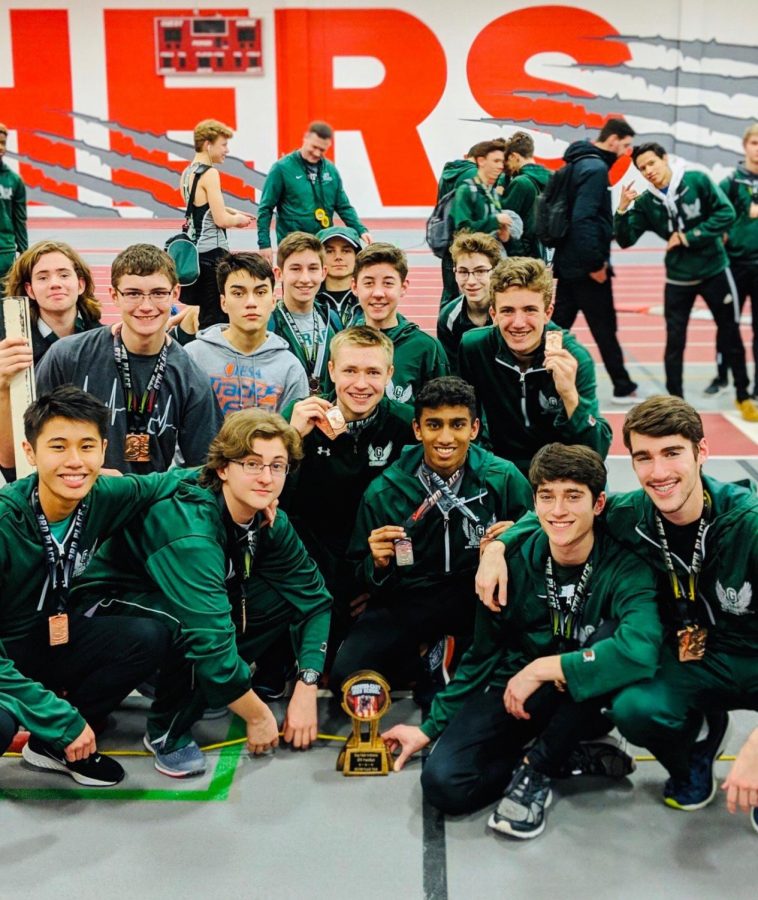 The indoor track season, which started on Jan. 14, kicked off for the boys! Already multiple meets completed, goals have been set to PR (personal record), and athletes have been giving 100 percent of their efforts to prepare for the outdoor season.
However, the indoor season is different than the outdoor season. The indoor season is focused on conditioning and training for the upcoming outdoor season. Athletes then attempt to set better PR's from last outdoor season or set completely new personal records.
"The events are different, and facilities are different," says Brent Pitt, explaining the differences between the indoor and outdoor season. When the outdoor season approaches, more events become available to the athletes. The track is 400 meters instead of anywhere between 150-250, which is better to run on and makes the ability to PR easier.
Also according to Pitt, the indoor season is a really great way for athletes to get back into their events and start working on their goals.
"[The athletes] get to stay focused on what they want to accomplish during the outdoor season," says Pitt.
In order be successful at track, athletes have to have a strategy.
"You have to know how to run a race…there are some tactics to running," says freshman Bryan Vale, who believes that runners can't just go out and run, they have to have a plan.
Even though skill and strategy does take an athlete a long way, determination and the motivation to improve is what really shapes an athlete.
Roman Tovar, a senior, states that all successful track athletes need to be, "dedicated, hard working, strong, [and] passionate."
The boys track team is going to continue working towards their goals and striving towards success during both the indoor and the outdoor season.