New slushie machine gets added to cafeteria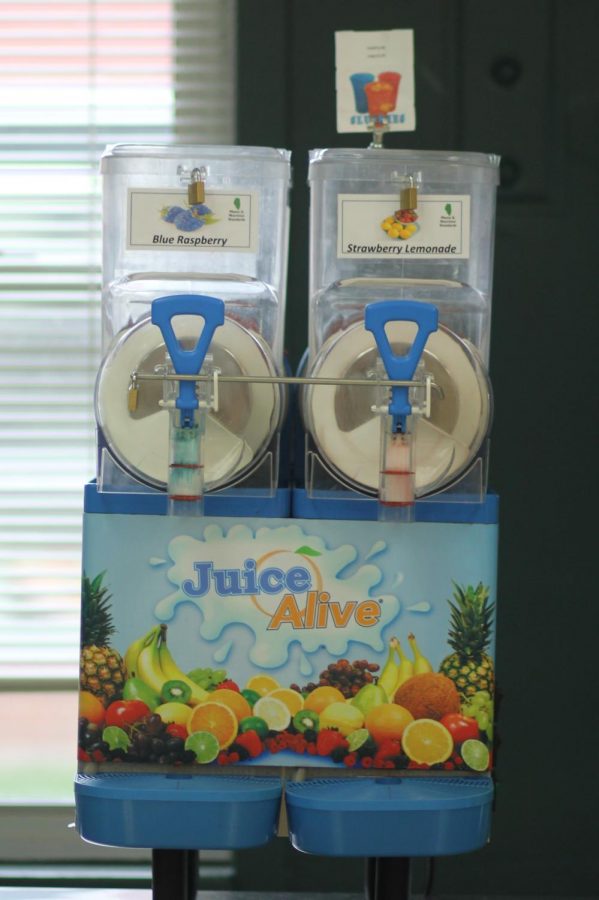 When the bell rings and hungry students storm the cafeteria for something to crave their hunger, the towering, colorful slushie machine surely cannot be missed.
Grayslake Central has recently added a new slushie machine, which students can use during school hours.
Every week, Grayslake North High School orders different slushie flavors and sends them to Grayslake Central, which explains the rapidly changing flavors.
Usually though, students can find one of the following flavors in the machine: cherry, blue raspberry, coco freeze, sour apple, pink lemonade, or cherry limeade.
When asked what his favorite flavor was, Aaron Greenberg exclaimed, "Pink Lemonade." Furthermore, in a poll of 123 random GCHS students, pink lemonade proved to be a favorite following blue raspberry and cherry.
On the other hand, almost everyone that tried the slushie machine was in agreement that the coconut flavor was a strong least favorite.
Despite the debate on flavors, many students believe that, for the majority of people, the slushie machine was a great addition.
It was "definitely worth it, I know a lot of people that get slushies" said senior, Connor Spoden.
Even though 40% of the students have never tried it, a large part of the student population has a slushie at least once a month, and 5% even said they get one everyday!
The slushies are available to buy during school hours and come in two sizes. The small size costs $1.00 and the large costs $1.50.
Go try a slushie!