GCHS acquires new creative lab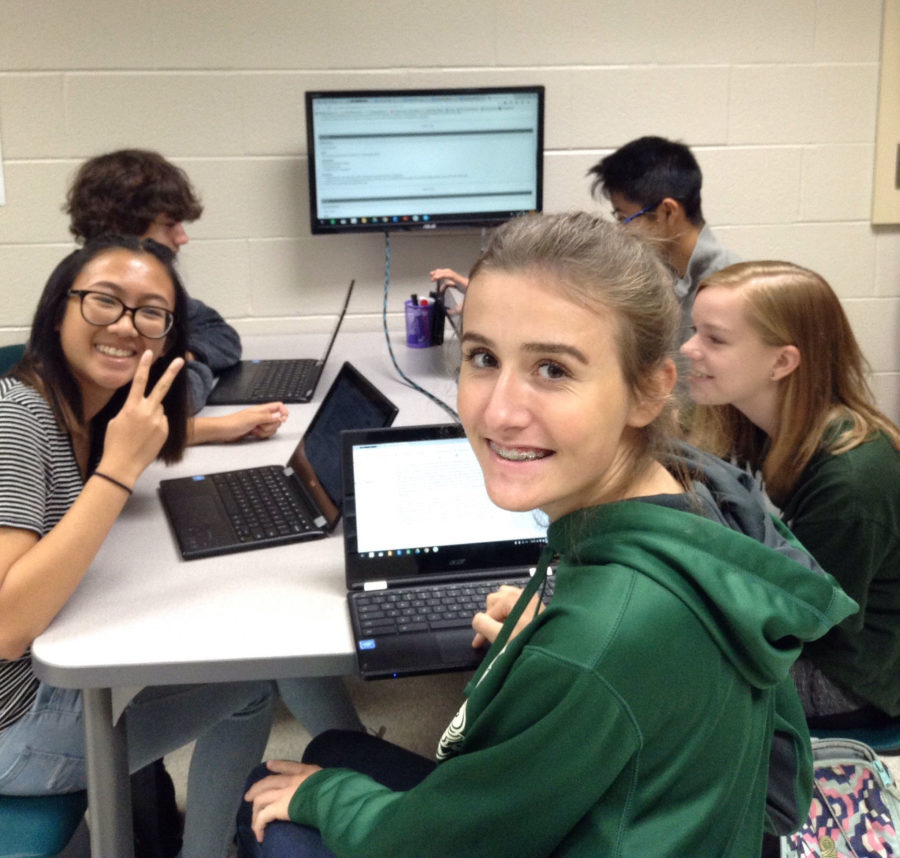 Elliot O'Rourke, News/Entertainment Editor
November 6, 2017
GCHS has acquired a new creative lab two years after the project was first proposed to the school board. The equipment, which includes several different types of microphones, cameras, video cameras, and two new Apple computers with a full suite of apps accessible with student sign in codes includes, intriguingly, virtual reality equipment.
GCHS teachers have already toured the lab, and are well aware of its potential.
"It takes time to design a curriculum that's compatible," said Shanna Piggott, GCHS' technology integration specialist.
Central's new workshop promises to greatly expand the options students and faculty can access for class projects, individual use, alternative testing, and adapting to learn 21st century understanding skills that can be used in college and beyond.
The lab is located in room 2455, and equipment can be requested for individual use. Clubs and groups can sign up with the program schooldude, or email Piggott.
At the end of the day, Central's new lab is a promising step in a new direction. "Learning is supposed to be fun and engage you," Piggott instructs. "I want students to own it and engage it and be proud of what they're learning. School can often create an environment where we are caught up in monotony and we don't think about what's possible."