FBLA packs Marine care packages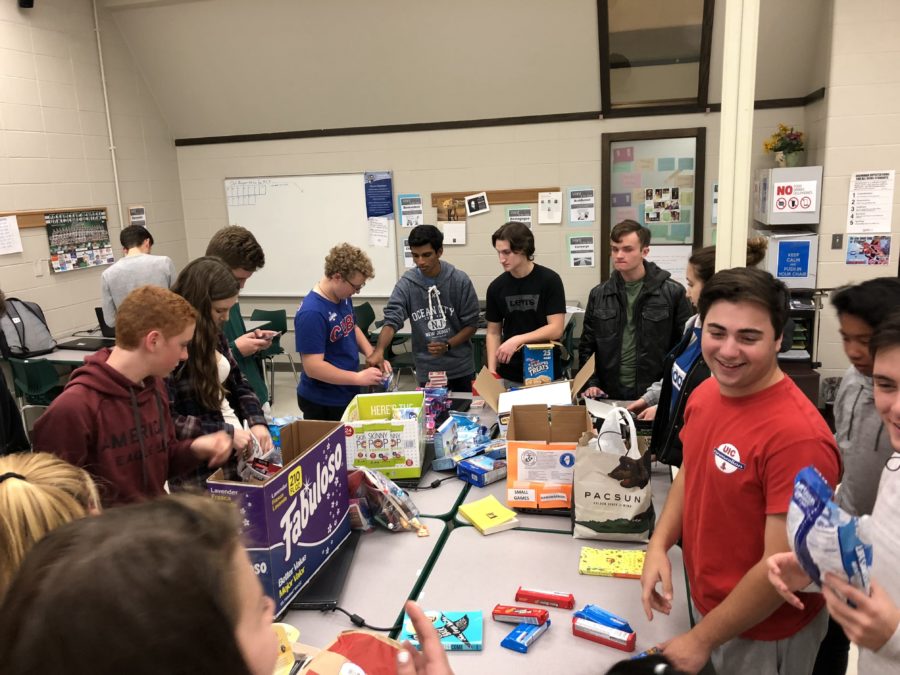 Guest Writer, Staff Writer
November 30, 2017
For the second year in a row, the Future Business Leaders of America (FBLA) at Grayslake Central High School have assembled care packages for the Marines that are currently deployed.
Students, parents and staff gathered books, games, cards, energy bars, toothpaste/brushes, condiments, candy and other items to share. Nine large "if it fits, it ships" boxes are being sent.
This year FBLA was fortunate to have monetary donations to cover the costs of shipping. Juniors Matt Chor and Dan Kamen, were in charge of planning the school wide donations.
Megan Lefebvre was instrumental in organizing the community donations.
"FBLA is thankful for the support of the students, parents, staff and community for their continued support of our Marine Care Package Project," said FBLA sponsor Diane Keuth. "We are proud of our Marines for their service to our country."