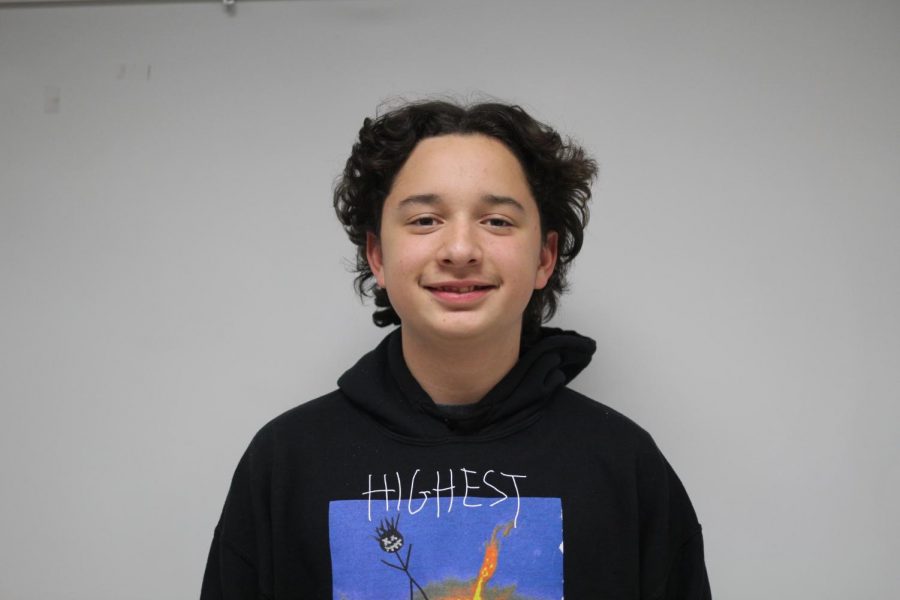 What grade are you in, and how many years have you been with Rampage? I am currently a sophomore and this is my second year with Rampage.


If you could only listen to one song for the rest of your life, what song would it be?  That's hard, maybe Self Control by Frank Ocean


What is your dream job? My dream job is to be an oncologist or a lawyer.


What are five things you can't live without? My phone, my family, friends, food, and probably Rampage!


What are your goals for the year? To better myself as an editor, improve leadership skills, and make a lasting impression with GCHS.


Daniel Laubhan, A&E Editor
Nov 22, 2020

Hybrid learning will be delayed to January 2021

(Story/Media)

Oct 21, 2020

Movie theaters adapt to a new reality

(Story/Media)

Sep 18, 2020

Remote Learning: What Do Students Think?

(Story)

Sep 18, 2020

Remote Learning: What's New?

(Story/Media)

May 21, 2020

Playlists for escaping during quarantine

(Story/Media)

May 04, 2020

Freshmen and Incoming 8th Graders: A look back and a look ahead

(Story/Media)

Apr 09, 2020

2020 Election: What's happening right now?

(Story/Media)

Apr 09, 2020

U.S. government responds to COVID-19 crisis

(Media)

Mar 11, 2020

Central Needs A Later Start Time

(Story/Media)

Feb 12, 2020

Annual talent show amazes once again

(Story/Media)

Feb 12, 2020

State festivals celebrate fine arts

(Media)

Dec 12, 2019

Rap, pop music rises in popularity

(Story/Media)

Nov 01, 2019

'Godspell' rehearses to amaze

(Story/Media)