Seniors Get Ready for Spring Sports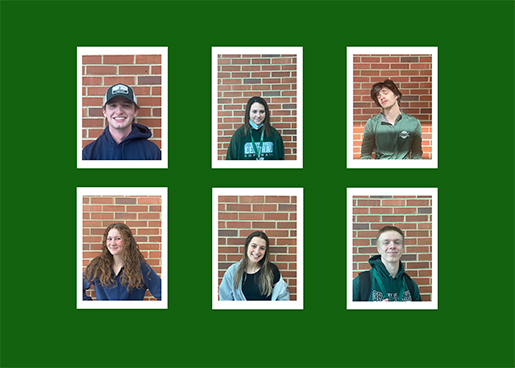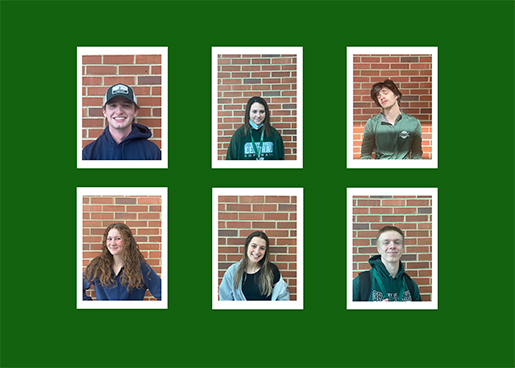 With the winter season coming to an end, it is time for spring sports to begin, and this season is shaping up to be a successful one. The GCHS athletes have been eagerly waiting to get started, now that the season is underway spring athletes are ready to share their insight.
"[I am] looking forward to the upcoming season. We had a great run last year and we have a ton of returners this year with a ton of talent and I'm very excited to see how the season plays out," said senior baseball player Zach Hindman.
Hindman has been putting in work over the winter preparing for baseball's spring season. He has shown up for preseason lifts and practices while getting extra hitting in and bonding with his new teammates before the season started. He hopes that his work in the offseason is preparing the team for a winning season.
"A championship is definitely the expectation out of this team, with the skill and chemistry we have it is definitely possible. With this new group we hope we can set a standard for the younger guys and have a really good time," said Hindman.
[Consider a transition here between quotes to tell the reader that you are changing topics while introducing softball as the next one.]
Meghan Stahoviak, a senior on the girls softball team said, "with it now being my senior season, I am very excited to finally show off all the hard work I have put in the off season." 
Stahoviak has been taking pitching lessons before the season and also goes and practices with her teammates and friends.
"The goal is to make all the underclassmen have very good team chemistry for their upcoming seasons. Teamwork and being a family is a very important aspect of GCHS and to know that the seniors help influence that is a very good feeling," said Stahoviak.
Jake Beshel, a senior on the boys volleyball team said, "I think we lost a ton of good players but I can say confidently that we have some athletes coming in and I couldn't be more excited. COVID ruined the skill gap in high school because some were dedicated to getting better and some really didn't care as much, so I believe that the games will be fairly even for most of the season."
Beshel has been playing beach volleyball and practicing in the backyard with his friends, all while focusing on getting better and having fun. Beshel earned all conference last season, and he hopes to bring the same achievements to this season while pushing his team to new heights.
Ellie Shultz, a senior on the girls soccer team said, "I am extremely excited for the new season coming up with the fresh faces and talent they all have to bring to the team." 
Outside of practice, Shultz has been working on her footwork and ball handling skills to prepare herself and being a help to the team even more this year. The team has been going to the weight room,hosting open gyms and scrimmaging.