Quarantine crafts bring creativity to boredom
Quarantine has provided everyone the opportunity to get creative. Here are some quarantine crafts made by our students.
COVID-19 has given students more opportunity to get crafty. Many people turned their focus into making art. Here are some works that students made to stimulate positivity.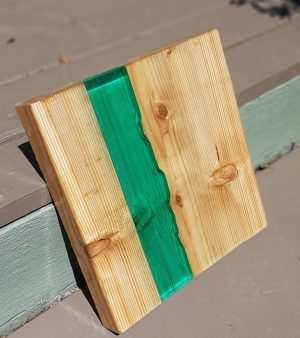 Senior Elliana Landy creates a lamp base for a steampunk lamp that she's planning to build as well.
Landy expresses how creating art is beneficial to her. "It is very relaxing, and It allows me to be creative," said Landy. 
Junior Matthew Menoni designs clothing for a brand called "Closure" 
Menoni collaborated with other people to start this local business. During quarantine, he utilized his time by getting creative with designing street style clothes and other products, like posters and stickers that have dark and deep imagery.  Menoni and his co-creators do all the business components, from production to marketing. 
Menoni is motivated to create clothing since he "loves seeing people wear my clothing. Anyone from Big artists like Trippie Redd or people from school." 
Instagram: https://www.instagram.com/closure.archive/  Website: https://closurearchive.com/
Sophomore Amber Beebe is inspired by peacefulness and learning new ideas in a drawing. 
Beebe states how art gives her serenity.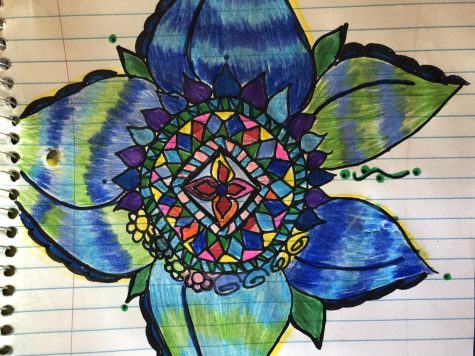 Visual arts teacher Susan Berns challenged her students to get crafty with household items and produce a sculpture. As a result, the students came up with a variety of amusing pieces. 
Berns presented this to the administration. She explains, "The students, the ones that were interacting with me, are positive. They see the light at the end of this dark tunnel at the time, especially back in March and April. To me, that's what life is about. It's about finding your joy, pursuing the journey that you're supposed to be on," said Berns.