Girls track & field sprints into season
The girls track and field team explains their goals for the season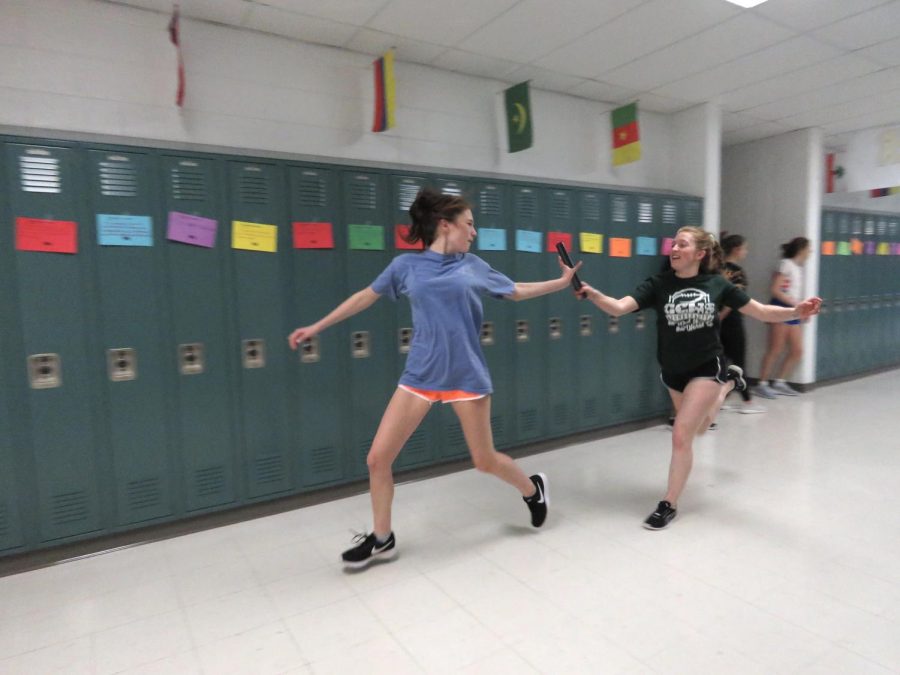 Charrisa Olaiz, News Editor
March 11, 2020
As the track and field season starts, the girls track and field team has accomplished some goals, which doesn't typically happen this early in the season. A couple of girls have already hit some personal and school records.
Distance coach Christopher Palmer says, "Our sophomore Mia Morello, she's already had two [personal records] in the pole vault, and it's a state qualifying mark. Then our two time state qualifying thrower, Julia Reglewski, has already beat her own school record…However, you see all the kids improving meet by meet, every level freshmen to seniors."
Junior Julia Reglewski every year strives to hit her goals and already has this season. "I wanted to break the school record again during indoor season, I just did that…. I'd say my most recent goal would be to hit 45 feet, my indoor season for shot put. And then for the outdoor season, I'd like to become a champion for shot put and discus this year."
The numbers of this year's team have been smaller than what they have been in past years; however, this creates a much closer team.
"It's always in the beginning of the season with tons of learning moments because you've got some new girls that are coming in that have never done track before and you've got some older experienced girls… But when you're dealing with like a regular family, you're always [going to] have a couple bumps along the way, but our girls genuinely care for the sport, care for each other and put in a lot of work," said varsity girls track head coach Shawn Murphy.
There are also some differences than in past years of how the girls train like practices ending at 5 p.m. instead of 4 p.m. and morning Saturday practices.
"My overall goal for them is to develop skills and qualities of a great young woman that allows them to work together really well and believe in themselves…The more confident they are as individuals, the more willing they are to push and everything else," says Murphy.