Ram Games provides challenges
Inside the Public Service Practicum's Ram Games.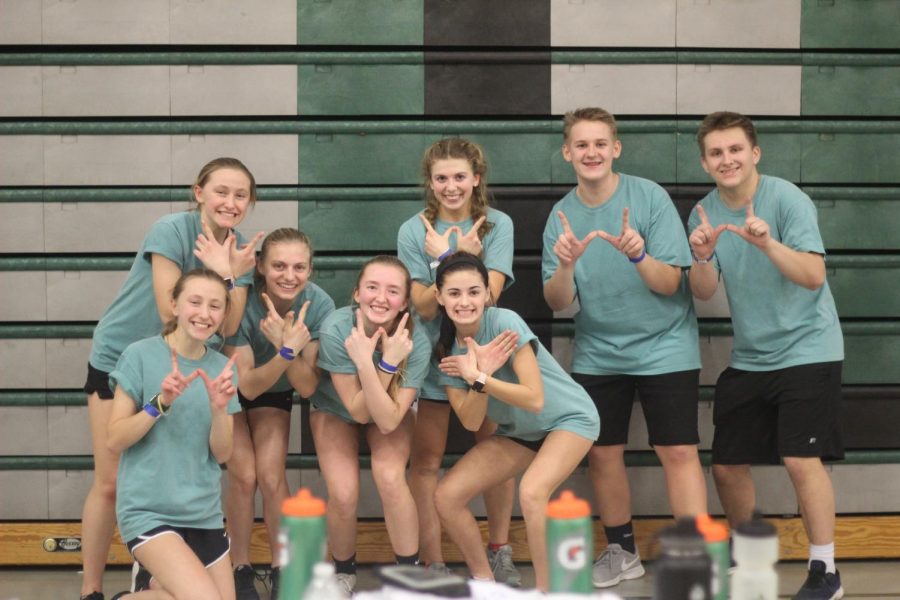 On Feb. 28, 2020, PSP (Public Service Practicum) presented the Ram Games, to raise money for Habitat for Humanity, a Christian non-profit organization dedicated to making affordable housing, and providing shelter to the poor. The Ram Games featured over a dozen teams competing. The winning team was the Cross Crunchies, featuring juniors Colby Staral, Meghan Morrissey, Maddy Struck, Jenna Dooley, and sophomores Andrew Oelschlager, Grace Kokkin, Caroline Kokkin, and Bryn Soto. 
Sponsor of PSP Dustin Chierico said that PSP "had a good collection of games this year that are simple, fun and unique." A few games this year included a Marble Run, It's a Small World, and a closing game. Team Cross Crunchies' favorite game, the Marble Run, consisted of each team member receiving a piece of PVC pipe, and then letting it roll through the piping, without falling onto the ground. The players then had to go through or under an obstacle course and communicate constantly, and clearly.
There was also a version of Disney's "It's a Small World", where PSP transformed the boys' locker room into a tour of the world. Some destinations on the ride were Chicago, France, Mexico, and more. Before the ride, players were told that there were clues to a mystery hidden along the ride. Afterward, teams had to figure out the answer.
Finally, there was a closing game. Each team was given either a vague description of a person on a piece of paper, and a location in the school to go to (ex: the annex). They would find either another clue to the "mystery person", or the person themselves. Once they found this person, the team would collect a piece of paper from them, run to the Fieldhouse, and turn it into a PSP member. 
Not only is this event about charity, but teamwork as well. According to Payton Waigand, a PSP student, the Games, "Build camaraderie among your peers, and just create a competitive nature… I feel like that's a very important thing for… camaraderie and friendship among [different] grades."