Ram Central Station chugs into student life
Ram Central Station opens its doors in the hopes of helping students build their professional career.
Ram Central Station opened its doors to students with a goal to aid students transitioning into the workforce through peer-guided help, along with providing a space outside the classroom for students in clubs and other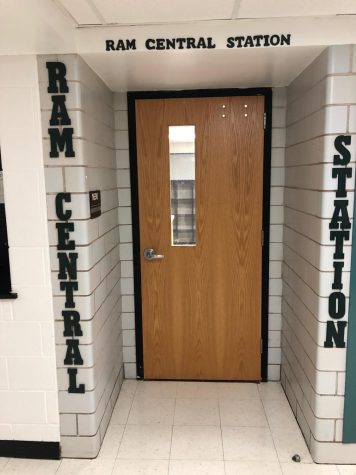 activities to utilize on Oct. 31. Activity Director Dianna Repp and Transition Specialist Beth Remedi harbored similar goals for the students at GCHS and formulated Ram Central Station from its conception into its piloting stages.
Both Remedi and Repp believe the skills acquired in clubs and school activities correlate to success in the business world, and they want students to realize this advantage.
"Many times students don't see that the work… that they do for a club is building skills and making themselves more desirable to employers. So, a lot of times, it's pointing out to students what you did on Student Council, or what you did in the Environmental Club, and then it helps you go on to get a paid job in the community, and it also can help you prepare for that life connection," Remedi said. Ram Central Station works towards showing students the "life connection" through allowing student leaders to help others with résumés and providing business clothes.
"FBLA has been very involved, they're the students that have done the training for the applications and résumés. And they've also donated [clothes]- they did a big project last year for business attire so we have clothes for students to have for interviews if they don't have professional dress," Repp said. Along with assisting with the job search, Ram Central Station presents itself as a hub for clubs to meet outside the classroom.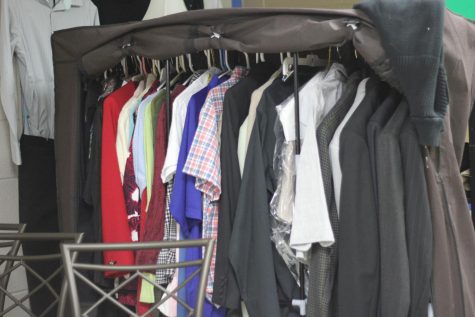 "We want students [to] be able to come in there and create together on their club stuff when their sponsors are in class…And a lot of students find their passion in the clubs that they're in, and that can turn into a career," Repp said.
Although being in its early stages, Repp and Remedi have long-term goals for the space to be open more than just Fridays and to help students and teachers alike at GCHS.
"We really want the students to feel like it's a place where they learn outside of the classroom… and that they feel comfortable in that environment as a space for them," Remedi said. Ram Central Station's motto is "where in and out of the classroom meet," according to Remedi and Repp.
From a student's perspective, this space can be a beneficial addition to the daily operations already installed in Central. Sophomores Ellie Schulz and Taylor Guenther believe the space can help mainly with the job search. After being told what Ram Central Station is, both students stated they would utilize the space.
"It can help with job applications, in the sense that, you know, you're going to want someone to proofread your application, make sure that everything's there, and make sure that you sound qualified," Schulz said. Guenther, agreeing with Schulz, stated the space would be useful for "a job application…or if I really had a question about clubs, but I didn't know where to go to or who to talk to, this would help with that," Guenther said.