Teen leadership snowballs
Teen create a snowball effect after experiencing Snowball retreat.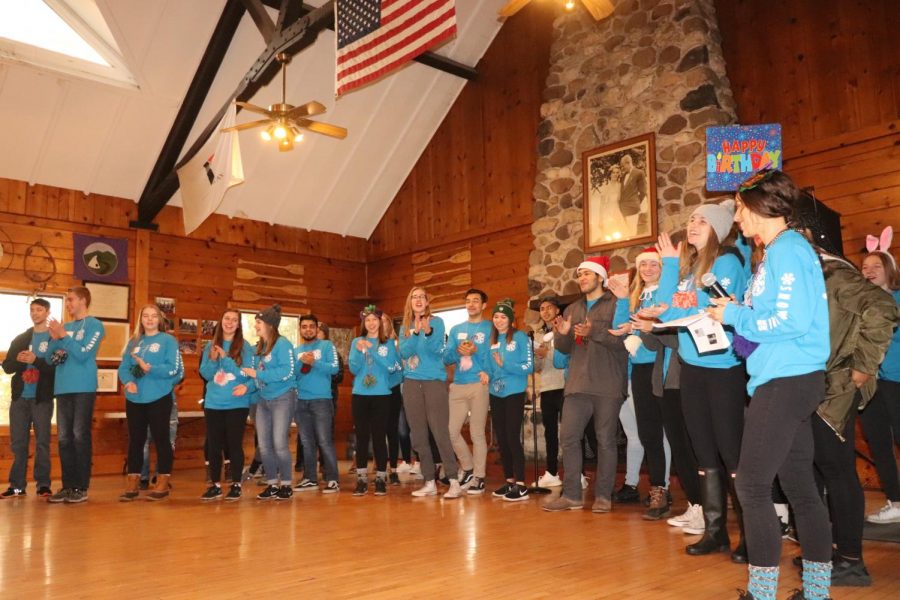 On Nov. 4 2019, Grayslake Central and Grayslake North organized the NLCC Fall Snowball retreat at Camp Duncan including students from both D127 schools, Round Lake, Antioch, and Lakes High School. Snowball is a youth leadership and team building event with the objective of inspiring people to pursue taking initiative in making positive choices for life.
Callie Wilson, a senior Young Adult Counselor (YAC) said, "Snowball is all about getting out of your comfort zone as well as learning how to be a better you and a better leader."
Kristen Salmons, one of the adult sponsors from Grayslake Central, said that the fall Snowball retreat "focuses on the leaders in our school making positive choices."
Snowball encourages teens to become role models to peers by taking care of their mental health and taking steps to make good decisions.
This year, Snowball is undergoing many changes; not only has it become an NLCC activity, it is also going to be combining with SADD (Students Against Destructive Decisions). Snowball and SADD decided to collaborate as one club this year since, "they both stand for students against destructive decisions or making healthy choices and… being leaders in our school," said Salmons.
This spring, Snowball and SADD will also be hosting a more relaxed team building day for participants to wrap up their year on a positive note, taking some stress away from finals.
When reflecting on her experience as a YAC, Wilson explains that working "with other schools was very beneficial. A part of snowball is meeting new people and I think that giving us YACs the opportunity to work and organize our groups with people we just met was a great learning experience. That's how it will be in the future for us as we grow older."