Basketball shoots for conference title
Basketball strides towards conference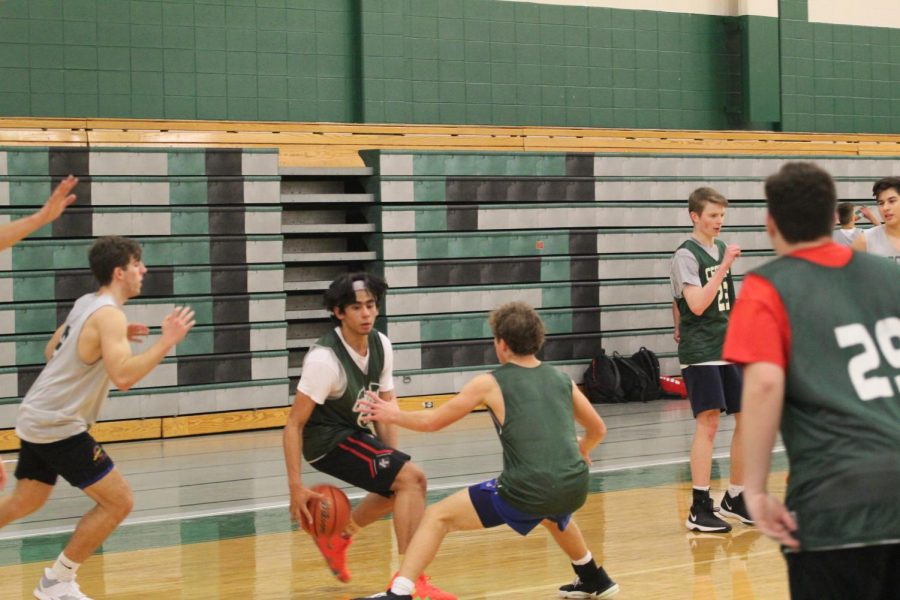 The boys varsity basketball team coached by Brian Centella begins with a record of 0-4.
At the beginning of the season, new varsity Centella is pleased with the team's effort. "So far I think the number one thing that you need as a team effort. Effort [is] there, then that allows me to coach basketball as a team and not have to coach basics."
He stresses the point of a good game and a good team is the result of good practice. He also wants to thank his players for hitting the ground running and be on task during practices.
Senior Grant Hardy has hope for his final season at Grayslake Central. "Defense is a big key for the teams, so I really take pride on how I play defensively, but also just bringing energy to the team, and doing what needs to be done to put the team in the best position to win."
Both Centella and Hardy are excited for how the team looks this year, and both can't wait to see how the team pushes each other towards their goals and highest potential.
The girls varsity basketball team coached by Steve Ikenn starts the season with a record of 4-2.
Ikenn explains, "I think the challenge is we play a tough schedule. So that's always something we have to keep in mind. Along with the expectations placed on our program because we have won four straight conference championships. I think people forget that every team is different and every year is different."
Senior Lauren Cartee on the girls varsity team trains on the offseason. Cartee said, "I have a hoop at my house, so I do a lot of my own shooting practice there in my own free time."
Ikenn believes that basketball is not only a sport. It is a way for kids to learn skills that will be useful the rest of their lives.
When it comes to basketball, Ikenn explains that "at the end of the day, wins and losses don't define you. They may be things you remember and think about, but they're not what defines you. It's what you did to get there."