Lanyard decorating ideas
Ideas for school lanyard decoration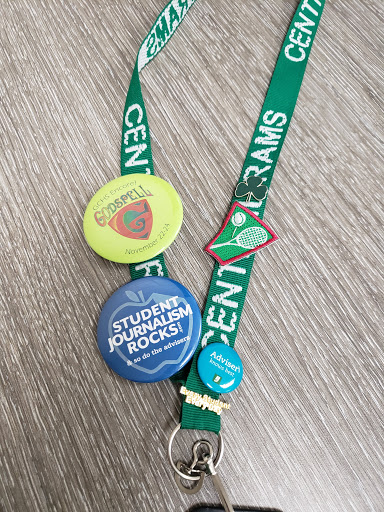 Grayslake Central is allowing the students to wear decorations on their lanyards to encourage students to want to wear their lanyards more, instead of leaving them at home. Decorating lanyards can cause students to be happy to show off everything that they have around their neck.
The deans created a presentation about lanyards and how they are to be worn at all times. Decorations allow students to create a more personalized view of what they like with clubs or any activities that students are involved in.
Some teachers agree that lanyards should be decorated.
"I think decorating lanyards with … flair is awesome. I think it encourages people to want to wear their IDs; it shows off the kind of person you are because you can decorate it in the type of things that you like, so sports or theater or different types of clubs," teacher Laura Widenhoefer said.
According to a RAMPAGE poll posted on Schoology, of 75 responses 73.3 percent said that they haven't decorated it, but 90.7 percent want to decorate it.
Buttons, ribbons, patches, keychains, and paint or homemade decorations were the highest contenders for the most desired decorations.
Activities director Dianna Repp encourages decorating lanyards too.
"I just purchased a button maker for student activities and clubs [that] are interested in learning how to make buttons. It could be fun. But you just need to make sure that you can still see that it is…a Grayslake lanyard." said Repp.