Football focuses on mental growth
The football team is striving towards mental growth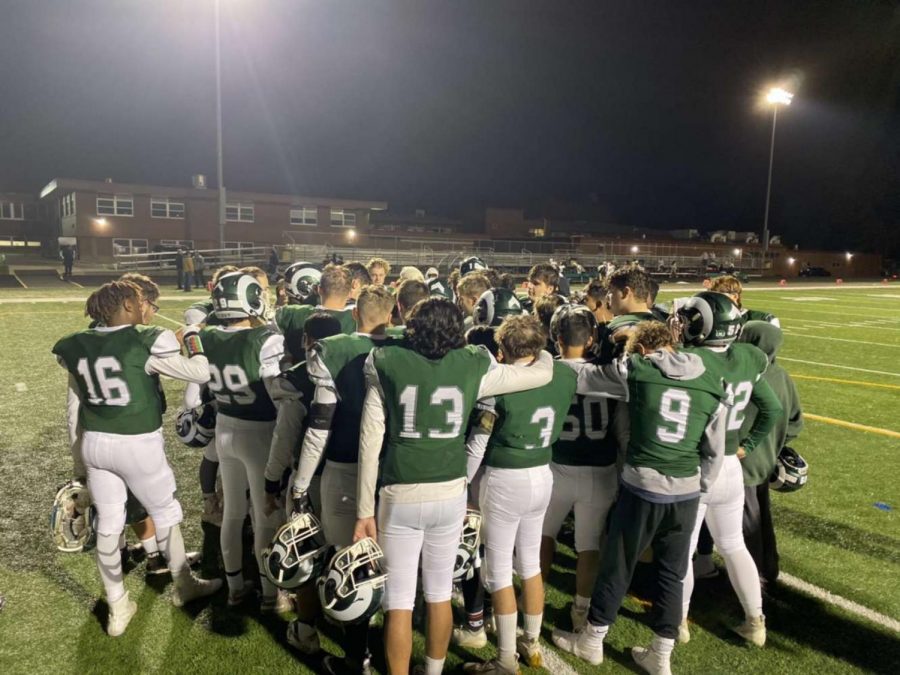 The football team is holding a record of 1-5. The Grayslake Central Football Coach, Mike Maloney explains that the team is focusing on mental growth.
"We have a tendency to go into those games, not believing necessarily that we belong in those games. And I have to reassure our young men that we there is no talent deficit here that would that we can match up."
Maloney believes that the boys are capable of greatness, but they need to improve their mindsets so that they believe it as well. He feels that if they put their minds to it they can be champions.
"We are good enough to compete with the best teams on our schedule. It's just a matter of preparing the right way," said Michael Maloney.
Maloney explains that he is proud of the growth that he this season. He believes that the team is starting to have confidence going into these games.
"But I don't think there's a guy that if they were honest with themselves, in the last three or four years felt that level of belief and that level of confidence that we can compete with the best team in our conference… so I think that was very, a proud moment for me" said Michael Maloney.
Senior Malachi Jackson explains that he feels the team does a good job of working together, but there's still room for improvement.
Malachi says that his proudest moment so far is in his "Wauconda game when I went in rushing 30 yards straight with ease."
He explains that he is happy with where he's at, but he's still striving to become better and improve in his abilities.
Jackson says that one of his personal goals is "to score a rushing touchdown."
He says that he's excited for the rest of the season and to see how the team improves.
The team and Coach Maloney are trying to bring their overall attention to strengthening the way they think.
They believe that by strengthening their minds, they can become champions.