Reflections encourage students' growth
Looking back at the positive and negative actions to improve for next year.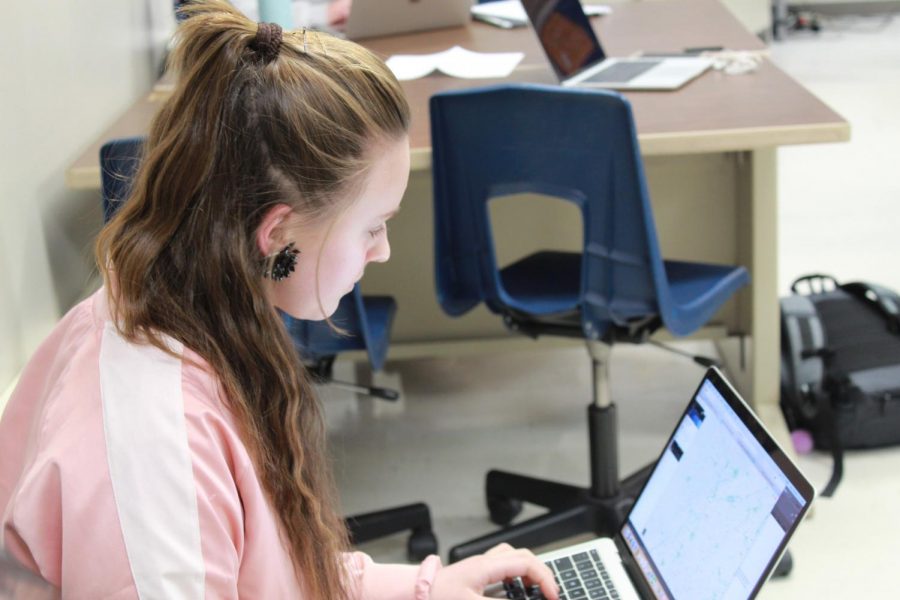 Jordan Fliegelman & Clarissa Sison, Staffer Reporter
May 17, 2019
As the year comes to an end, it's important to reflect on the improvements made and areas that could be improved for next year. RAMPAGE provided a survey asking freshmen, sophomores, and juniors how their years went. According to the survey, about 50 percent of each class enjoyed their year; however, about 75 percent of students have regrets that they wish they could change.
The majority of freshmen said, they regret not being as social throughout this year, such as meeting new people or getting involved. Freshman Savannah Money mentioned, "I regret not talking to as many people [and] getting to know them."
Freshman year seem to be focused on friends and activities, according to the RAMPAGE poll many freshmen seemed to be focusing on making friends. Freshmen said that they regretted something either club related such as they wished to join, or somthing education related like getting better grades. The freshmen will be able to focus on these concepts and improve them for next year.
While freshmen worry about establishing their social statues, the upperclassmen tend to worry about their grades and the classes they were taking. Unlike freshmen, upperclassmen have more freedom to choose the classes and electives they want to take, but with that freedom comes responsibility and stress to make sure that the classes they chose were fit for them.
Junior Adrian Dela Cruz mentioned, "As a junior you take more hard classes and more APs along with your SAT so you really need to spend a lot of time studying and preparing for that."
A lot of juniors and sophomores said they regret taking too many extracurriculars or AP classes because it was hard for them to manage school work with other activities such sports or clubs.
Sophomore Nishath Hussaini mentioned, "It was kind of difficult because I was taking a bunch of honors classes and one AP class and that was my first year taking an AP class. So it was difficult."
The RAMPAGE poll indicates that it's easier to manage and maintain your grades during freshman year. Compared to the upperclassmen, freshmen may not have the opportunities to take more challenging classes or other extracurriculars, but this gives them the chance to adjust to the new system.
Junior Alexa Diaz mentioned, "It was pretty easy for me to manage my time during freshman year because I hadn't much going yet, but when it came to group projects and working with my friends, that was difficult because everyone had different schedules."
According to Diaz, she did not have leadership responsibilities in the clubs she was involved in or AP classes during this year, so it was easier for her handle all that she was juggling on her plate.
Though each grade might have their own difficulties, each individual is unique and different, but students can take their experiences from the previous years and turn them into success for next year.
For the freshmen, if they think they weren't able to socialize with enough people, they can always reach out and make new friends.
For the sophomores, if they think they might be pressured to take so many AP classes and become stressed, there's no harm in switching a couple of those classes to make sure they survive next year.
For the juniors, if they think they let their grades slip during second semester, they can keep that in mind next year and aim for that perfect GPA.
In essence, it's important to look back at the year and assess what needs improvement for next year to keep growing.