Students perform annual Mr. GCHS
Male students participating for the title Mr. GCHS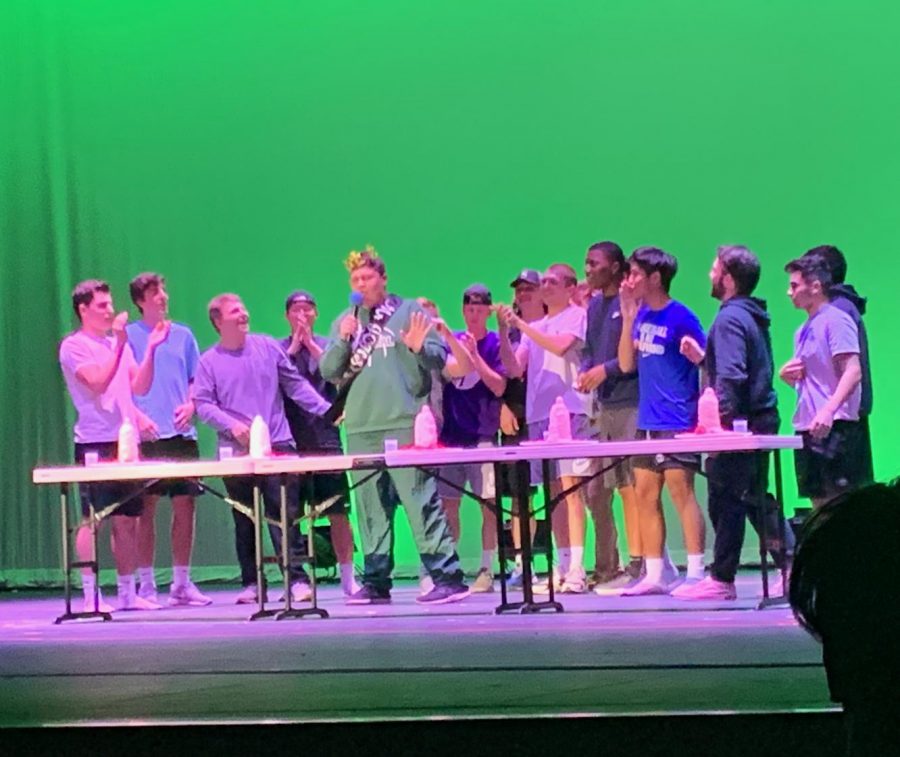 Mr. GCHS is an event held by PSP every year. This year's event was held Thursday, April 18 in the theatre. Male students participated and competed for the title Mr. GCHS 2019, which was won by senior Brendan Kick. It is a fun uplifting event for the juniors and seniors to raise money for future projects held by PSP.
Performers and directors came up with skits to entertain the audience. PSP students were assigned jobs like directing, stage lights, and hosts. 
"My job was choreographer, I just helped maintain organization for the senior dance with [seniors] Justine Jueco, Youjin [Kim], and Nicole Morello," said senior Joshua Barron.
"It took about 4 weeks to prepare, and then overall, we had rehearsals about two times per week and leading to the event it was almost every day," said Barron.
Senior Joseph Murphy, was one of the contestants. It was his first year being apart of the event, and although, it was a different experience for him, he enjoyed every moment of it.
"A little bit at times, it was weird, it was different…almost like you're about to go up for a wrestling match walking next to the mat and you're all nervous, but the second you go out there in the spotlight, it just feels great, no nerves," said Murphy.
In the first half of the event, juniors performed. In the second half, the seniors performed. People in the audience got to vote on who they wanted to keep in the contest. At the end of the night, they announced the winners by pouring vinegar into baking soda. Whoever had the green foam won Mr. GCHS.
"The time spent with all the people involved, practices, rehearsals, all that sort of stuff, but definitely the night of the show was the best part. Getting [to] see it all come together," said Brendan Kick. 
Although Kick competed in Mr. GCHS last year, this year was his last, and he enjoyed being a part of the event. According to Kick, winning wasn't the reason to participate. His mindset was that "whatever happens happens… I just want to go out and have fun." "[It] was a good way to end senior year." said Kick.