Students come together at annual charity Gala
Looking back at 2019 Gala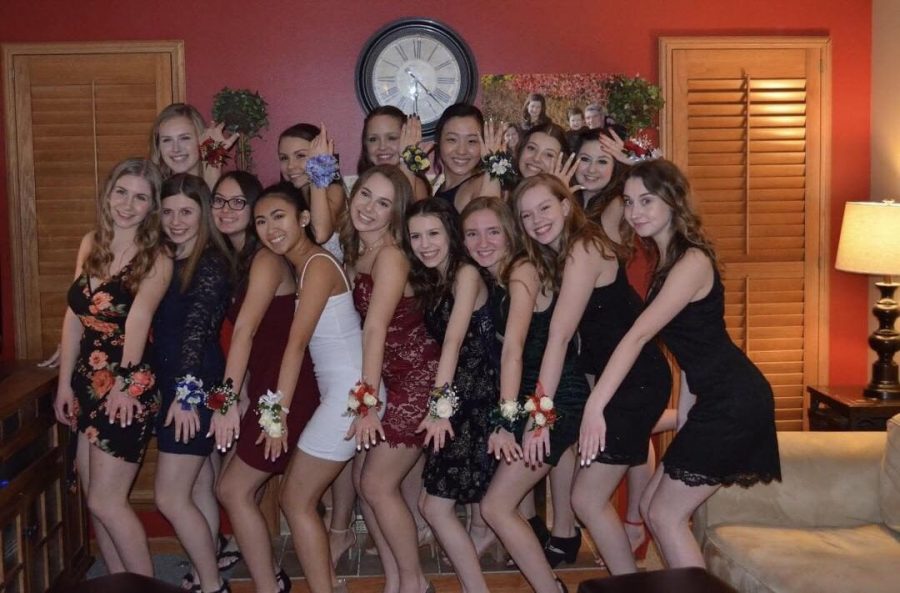 On Saturday, Feb. 23, the second annual D127 winter dance also known as the Gala was hosted this 2019 at neighboring school Grayslake North High School, combining both Grayslake Central and Grayslake North students to dance the night away within one gym. This year's Gala was the second one of it's kind, with all dance proceeds going to the student-selected charity, The American Cancer Society.
The Gala was a new idea as of last year, replacing the girls-ask-guys dance formerly known as Twerp or Turn-about. The book definition of a gala is a very classy, fancy social event to raise funds for a charity of the host's choice. This idea of a charity gala replaces the notorious themed dance, such as the annual beginning of the school year, homecoming dance.
At the Gala, there is food served before the dancing begins. Similar to last year, the dance was catered by Olive Garden with pre-set options provided.
"The food options were very limited, but there was really no wait to get meals, which was a big plus," said freshman Caroline Pulford.
Junior Jenna Meciej from Grayslake Central agreed with Pulford stating that, "I didn't wait at all, but there was pasta, different sauces, salad, and breadsticks."
In the past, music has always been a huge determining factor of whether or not the dance was a success. According to Meciej, "the music was… okay, but there were times where it would switch to weird songs, and then it got really hot in there," Meciej said.
Students also noticed the designs that Student Council used to decorate. "The small gym had pretty decorations, my favorite being the silver balloons that wrote out 'Gala 2019'," said Pulford.
Lastly, when asked how she rated the 2019 Gala on a scale from 1 to 10, 10 being the best dance she has ever attended, junior Yuna Park said she would rate it at  "an eight and a half because… it just didn't really meet my expectations the way that they planned it out, but it was still a pretty good experience!"
Being a great experience for students, Pulford shares that her "favorite part of the Gala was spending time with my friends outside the classroom." Overall, it seems like the Gala was a hit. Even with some minor details that students had varying opinions on, socializing, being with friends and loved ones, while also supporting a good cause, is all that really matters in the end.