Freshmen head to second semester
As freshman finish the fall semester, they enter finals for the first time ever in their high school careers. Some say that freshmen have a good transition into high school; however, others say it's a really difficult transition. From a Rampage Poll to GCHS freshmen, 14.3 percent say that middle school prepared them for high school, while 9.5 percent say that their middle school did not prepare them for high school as well as it could have.
Classes make freshmen look forward to second semester, like Culinary II and Woodworking II. Some say that the new semester is exciting because winter break is on the way.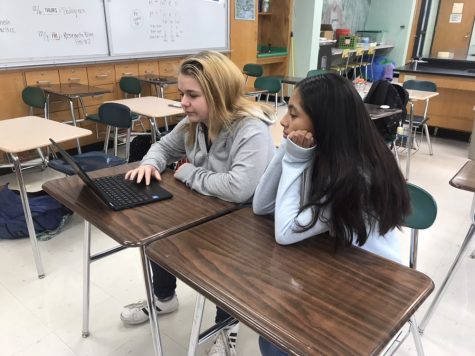 According to the Rampage Poll, the workload is overwhelming for freshmen.
"Students nowadays are spending significantly more time on homework assignments – sometimes up to 17.5 hours each week," said Allie Bidwell, an education journalist from usnews.com.
Grayslake Central students feel this pressure. "The workload [is a struggle] that's for sure. Like sometimes I get too much work and I couldn't handle it. So, I'd get… bad grades," Claudia Babiarz, a high school freshman, says.
Claudia also states that 8th grade was much easier than 9th grade because there is less work, and the previous work was much easier.
Mrs. Schaal, a science teacher at GCHS, is in charge of freshmen transition. Freshmen transition is when teachers or counselors come and talk to the students. It's during half of the lunch hour. Schaal overlooks the development of freshman during the semester and makes sure they start off their high school career with a successful first year.
"High school is what you make of it. So, if you don't interact with somebody you're probably not going to have the best experience… of high school. So, go out and make the best out of it," Schaal says.