Girls Tennis Returns with 7-0 In-Conference Record
Grayslake Central's girls tennis squad led the Northern Lake County Conference in the regular season, but fell just short in the postseason.
After an impressive 2021 season, Central's varsity girl's tennis team returned to the court in 2022 and put on yet another dominant season. The squad came out of its seven NLCC tournaments undefeated and earned second or third place in every other tournament, for an overall record of 13-5.
The program began the season without three of last year's most consequential players; Karishma Bhalla, Aviva Krill and Grace Caldwell all graduated this past spring. Each of the girls qualified for state competitions last fall and led the team through the postseason.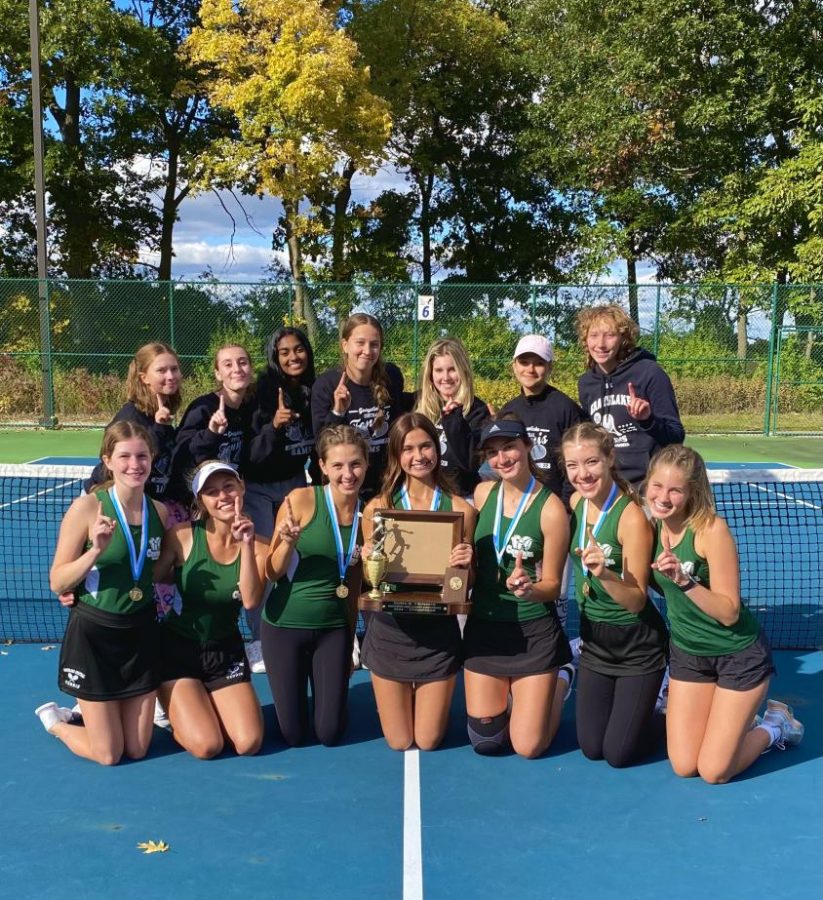 Head coach Chuck Lawson elaborated, saying, "It's pretty hard to replace that type of kid, and so we had a little bit of trouble with our depth in the team [this year]. But we still did really well."
While the early season predictions were diminished by the loss of three important players, this year's team proved their competitiveness time and time again in the regular season. In between dominating in-conference tournaments, the Rams sharpened their skills against competitive schools with out of conference tournaments.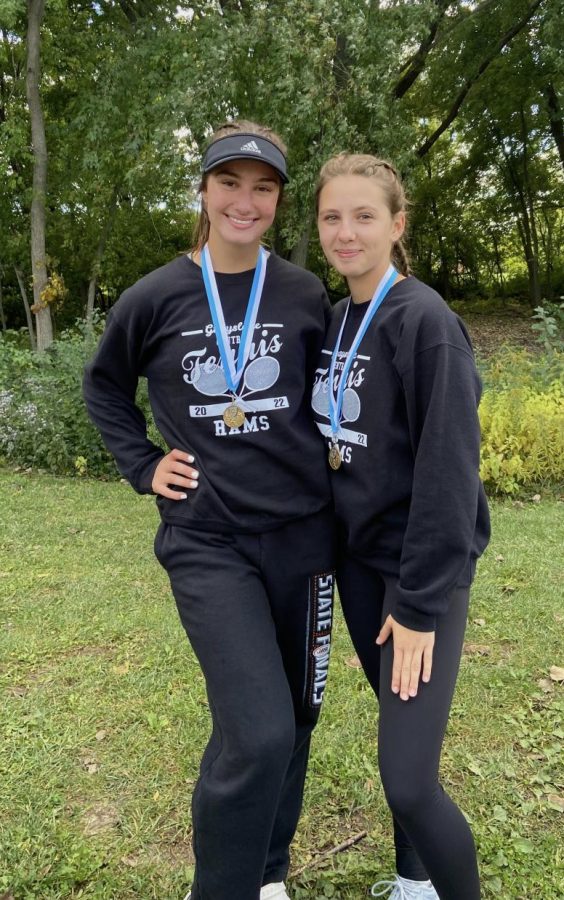 "[One] loss was to Cary Grove. You know, these are all big schools, Cary-Grove, it's got 3,000 kids in total. So their losses were to very good schools," Lawson said.
By the end of their season, the Rams weren't able to secure a conference title, coming in second place to cross-town rival Grayslake North by a margin of two points.
While this season didn't include a postseason run, the Rams have found ways to improve their craft. The team has seen improvements throughout the season and is looking forward to another competitive season in 2023. Sophomore Bella Fedor stood out among the girls this year as the most improved player. 
"Bella, she's also improved a lot. She was on JV last year. She was our third singles. She has shown lots of resilience. She always goes out, she does her stuff, she wins," Senior and captain Lizzie Madjarov continued, "She's also a really good heart; she holds a big impact on the team."
The coaching staff will continue to host opportunities this winter and summer for athletes to work on improving their game. Lawson encourages students who might be interested in joining tennis, boys and girls alike, to join the summer camp that he hosts over the summer. Interested students can contact him via email at clawson@d127.org.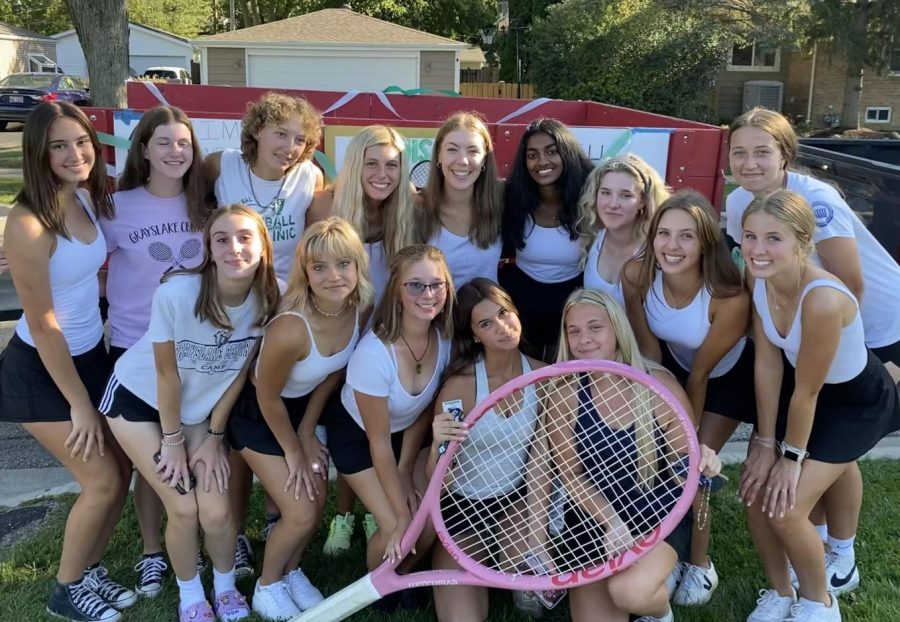 The future of the program looks strong; Fedor is a strong example of the talent among the underclassmen who will lead the team in the coming years. Current captains, like Madjarov, are optimistic for the future classes of GCHS tennis players.
"I hope that I was a positive role model and [that] they can look to me for help and know that, even though I'm not their captain anymore, I'm still always gonna be there for them because they're a part of the team," said Madjarov.